Game
What will you play this weekend? (May 27)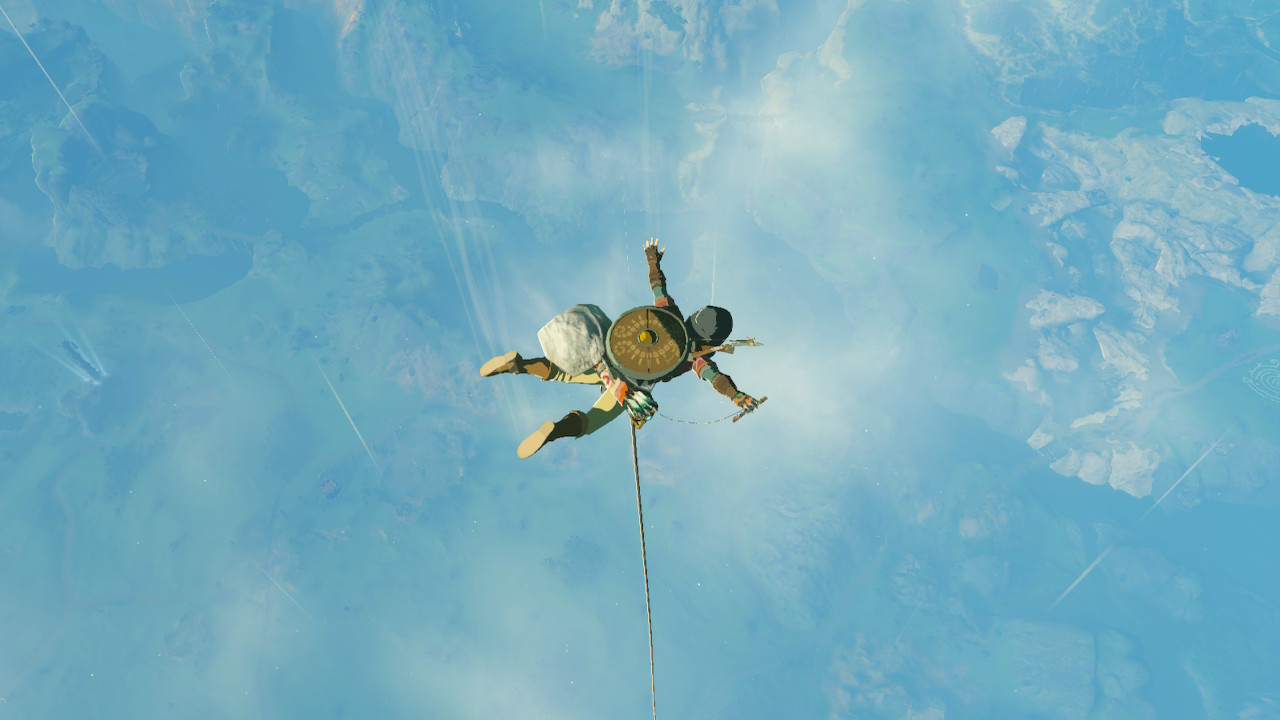 Jim Norman, editor
Last weekend I played Tears of the Kingdom for so long one day that when I finally stepped out into the fresh air, blinking at a nearby street light, I realized that my vision was blurry. Go.
Usually, this is enough for me to think that maybe I should pause the game for a while, but what do I do in the following days? Continue playing it as if nothing happened.
Is this a sign that I'm slowly losing it? Maybe. But I like to see it as an example of game excellence. It's still too early for me to make statements like "Best Zelda Game evz", but hot dogI feel like I'll put it up there in the years to come.
So yeah, that's what I'll be playing this weekend. Hopefully the whole vision doesn't get blurred again, but hey, I don't promise…
Ollie Reynolds, editor
Okay, here's the point… I need to pause Tears of the Kingdom. So far, I've hit over 20 hours of gameplay, which is really little compared to many others, but I'm definitely starting to feel a bit exhausted. Despite my playing time, I still feel like I've just skimmed the surface of the game and thinking about this makes me nervous. I just wanted to play something a little different, you know?
So it will be biological shock. Sweet, wonderful Bioshock. It's one of my favorite games of all time and I can beat it in just a few hours at this point, so I think it will prove to be a great palate cleanser.
Liam Doolan, News Reporter
Over the next few days I'll be spending my time with the only Super Mario….just kidding, I'm still healthy and really busy with The Legend of Zelda: Tears of the Kingdom. I can't believe that Nintendo was able to create such an amazing experience. Breath of the Wild was great and now we have this sequel built on the original foundation in different ways with all new ideas and tools. Whenever I sit down to study TotK, it lasts from a few hours to half a day or an entire evening. At least I'm not the only one losing sleep over this game. Have a good weekend everyone!
Craig Reid, Pure Xbox Video Producer
i think i will be playing Planet Lana this week but I surprised myself on launch day by beating it twice before cleaning up any leftover achievements. This makes Wishful's beautiful side-scrolling game the sixth 100% game for me this year – halfway through my new year of 12 100% games!
So I'm on the hunt for another game and I'm not sure what that is. One title I'll be checking out this weekend (thanks to a technical check on Steam) is The Texas chainsaw massacre. Here is it Dead By Daylight-kind of game, hard but fun! Thought I'd give it a spin before launching on Xbox later this year.
Wishing everyone happy gaming!
Gonçalo Lopes, Critic
Great weekend for shmup. not only do Shikigami Castle 2 And Crisis wings come in their physical glory but utterly brilliant Star Gagnant To be soldier's tongue series of spiritual successors you never knew you needed. But the big shooter action isn't complete unless you're shooting for The Emperor. One might even say not to play Warhammer 40,000: Boltgun is heresy! It should work pretty well while I wait Marine Space II. Please give me the chained sword.
Game of the week is still The Legend of Zelda: Tears of the Kingdom. So much to do, so much to see… I don't want it to end.
---
Thank you for reading! You can fill out the following poll to let us know which main game you'll be playing this weekend, and then head over to the comments section to share any other titles you hope to get into. .