Game
What will you play this weekend? (April 1st)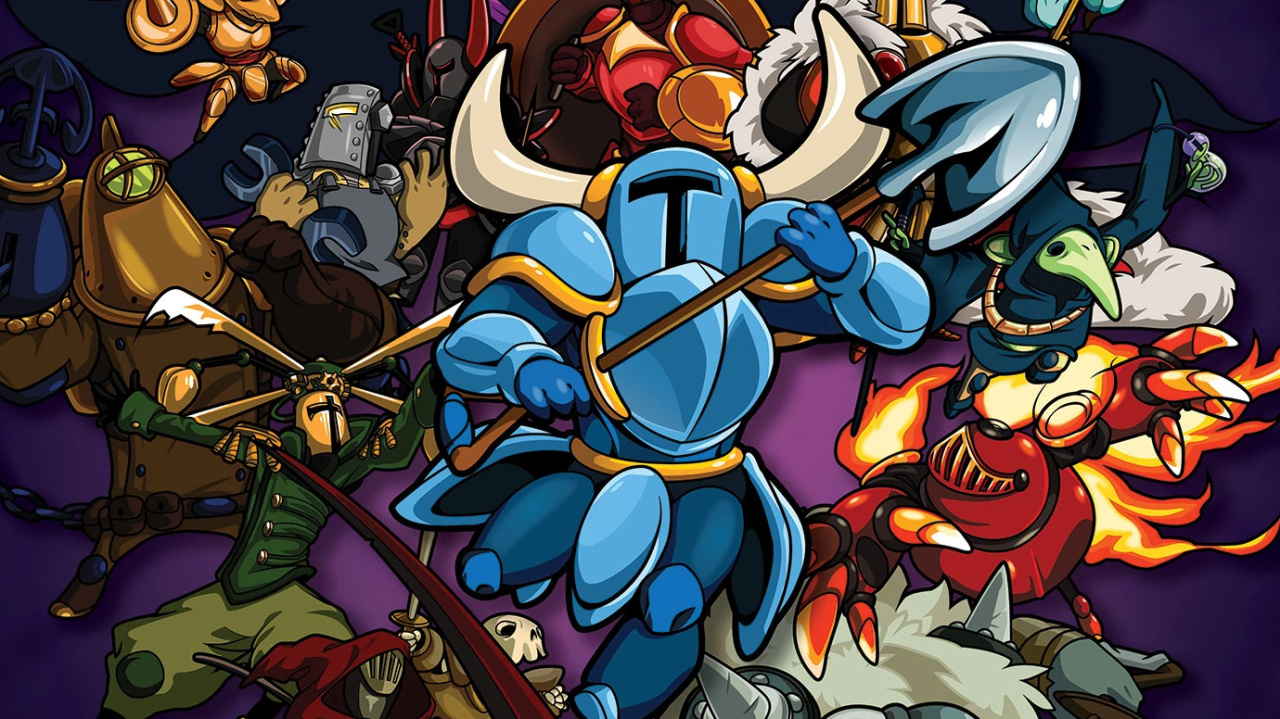 Jim Norman, editor
This week has seen my new 2DS XL spin around strong after downloading a massive amount of titles last weekend (tearing the orange eShop bag, we miss you). If I manage to put down Pocket Card Jockey in more than 10 minutes maybe I will continue Shovel Knight: Treasure and relive the dream of being able to create beautiful pixel art even though I lack experience, equipment and skills…
I also played through a little game called Our Last on my PS4 recently after that overlooked indie TV show came out on HBO (you probably never heard of it). It would be great if I could tick a little more off that list as long as I can bear it emotional damage.
Gonçalo Lopes, Critic
Nothing physical this week but the eShop made up for it. Thrilling low polygon racing with Classic Formula Racing: World Tour, Paper Tris was a great companion in the movie Tetris, feather squadron To be fox star meet the TRON you never knew you needed, blink 3 almost managed to scratch that AG race itch and have the final version of Valken Attack Suit It is no small treatment.
Game of the week is lunar calendar. I've been keeping up with the evolution of this gem over the past few years, and despite pre-purchased a physical copy, I can't wait any longer. So for this weekend, it's digital!
Alana Hagues, editor
It turns out that your reboot Animal Crossing: New Horizons island is a really bad idea because you will lose your whole life again. I was a bit disappointed with ACNH and never came back to it after the big 2021 update, but now that I have so many new things to explore, it's like a whole new game. I'm sorry for doubting you, Animal Crossing. I love you.
First NieR DLC available Theatrhythm last line so I go back to the cinema – see if I can get through Weight of the World without bursting into tears. And I'll be back sleeping citizen to watch all three DLC episodes for free. Wishing you all a happy weekend and stay awake this April Fools' Day.
Alley Gavin, Editor
This weekend, I'll be saying hi to Jason Isaacs as I dive into The Last Worker. This has intrigued me for a long time, and I managed to get it on Thursday night with 20% off at launch. In our review, Roland found it flawed in certain respects, but I'd love to unpack it myself.
Elsewhere, there's a sizable pile of eShop games that I picked up before the stores closed on the 3DS and Wii U. I've been enjoying the fun to the fullest. NES . remixand there's some stuff on the 3DS (Nintendo Pocket Soccer Club, SteamWorld: Tower Defense, air porter) that I haven't even opened yet. I keep getting distracted by Pocket Card Jockey.
---
We hope you enjoy reading! Add your main game in the poll below and leave a comment on your gaming plans for the upcoming weekend!