Game
Warhammer 40,000: Boltgun Lands A New Update, Here Are The Full Patch Notes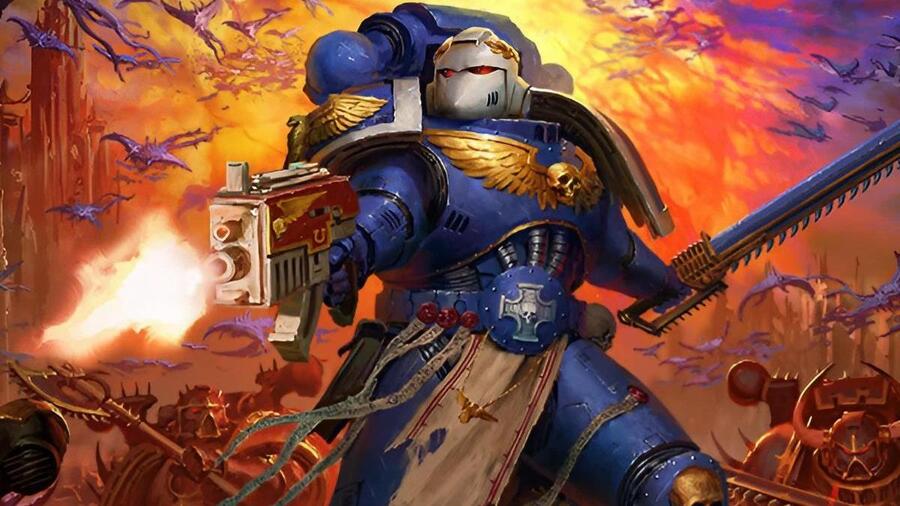 It has been a little over two months since the retro-inspired FPS Warhammer 40,000: Boltgun fired its way onto the Switch and developer Auroch Digital has now released a fresh new update.
The changes this time around seem to be mainly focused on quality of life improvements and bug fixes, though the developers have also added in two new cheat codes to unlock all weapons and provide infinite ammo to keep the gunnin' coming thick and fast.
The full patch notes were released by publisher Focus Entertainment in a forum post earlier on today and we have gathered them together for you to have a gander at below.
Warhammer 40,000: Boltgun Update (Released 26th July 2023)
Accessibility
New cheat available : Unlock all weapons
New cheat available : Infinite ammo
QOL
Damage indicators are now stronger, and even more for high damage attacks
Added a toggle to deactivate the red "PURGE" filter
Reduced the opacity of the red "PURGE" filter
Feedback improved when the player takes damage
Lord of Change's Pink Fire ability deals less damage
The plasma gun inflicts less damage to the player when overcharging (praise the Omnissiah)
Added additional loading hints
Added an option to deactivate the slow motion triggered by the chainsword
Added an option to deactivate the freeze frames caused by the dash
Now displaying level stats (kill percentage, timer, secret discovery) in the pause menu
FOV slider now available for consoles
FPS are now capped in loading screens
Added an option to disable the parallax effect for the Warp rifts
Servo skull lines are now easier to read : they stay displayed for longer instead of "typing" slower
Added an option for higher text contrast
Reduced explosive barrels damage to the player
Plasma gun cultists don't track you through walls anymore
Bug fixing
Fixed a bug causing the player to get a "pistol start" (ie losing your weapons) when using the "restart" button after dying
Fixed a softlock that would happen when players died in the player death screen
Fixed a bug where Chaos Marines would play their "alert" animation in a loop instead of fighting the player
Fixed translation issues in Czech
Fixed a bug that made the servo skull only scan health pickups : he will now point at more various things, including doors
The Aspiring Champions no longer try to shoot you at point blank range
Fixed an a bug where obtaining the Vortex grenade in C3M1 caused a crash
Fixed the sound of teleporting portals sometimes not playing correctly
Fixed issue with level loading hitch when loading an autosave from a different level
Fixed a bug where bile projectile would stack on top of each other
---
The latest update is available to download on Switch right now. You can find our full thoughts on the game in the following review: