Game
TOTK Director Is Extremely Vague On Game's Placement In Zelda Timeline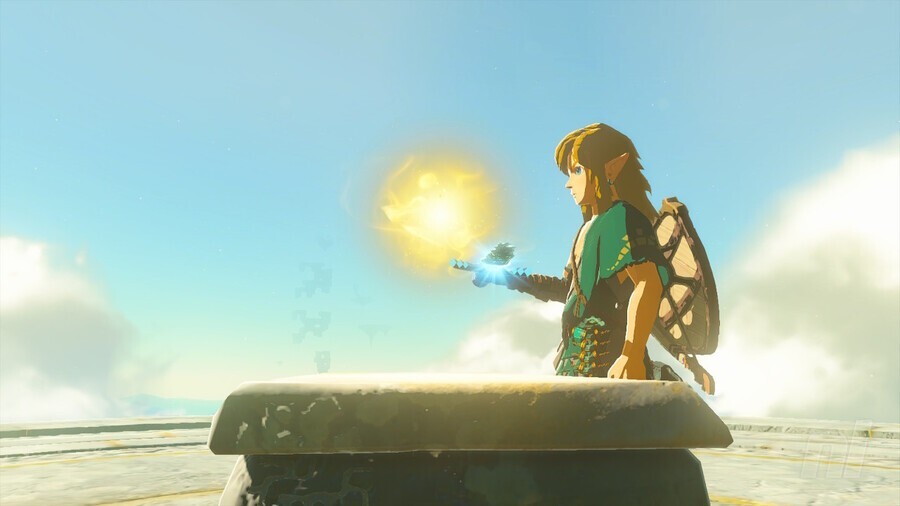 There is a certain beauty to the chaotic ordering of the Zelda timeline. Ever since the 'official' rundown first appeared in the Hyrule Historia, theories have popped up all over the place to either prove or disprove its legitimacy. It's not surprising that Tears of the Kingdom would raise even more questions than it answered, but what would the game's director have to say about its chronological positioning? Expectedly, not much.
In a recent interview with Famitsu, Hidemaro Fujibayashi was asked to comment on this very topic. Unsurprisingly, the director's answer was somewhat vague and only confirmed the fact that the game comes directly after Breath of the Wild (we know, what a shock!), though he could offer nothing more precise in his response.
Fujibayashi does state that the series is designed so as to not contradict itself too much and he likes there to be room for fans to fill in the blanks between games (of which there sure are many). The original Famitsu interview is currently available in Japanese only, though the following translated summary of the director's response was provided by MondoMega on the relevant Famiboards thread.
The interviewer asks about how the game fits into the existing Zelda timeline, given Skyward Sword seemingly depicted the founding of Hyrule, while this game also does. Fujibayashi only reaffirms that the game is set following Breath of the Wild, and that the Zelda series is designed to have a story and world that doesn't fall apart. With the latter assumption in mind he believes there is room for fans to wonder if there are various other possibilities. He suggests one "possibility" (and clarifies that he is only speaking on it as a possibility) that there may have been a history of destruction before TotK's story of Hyrule's foundation. He says he does not create things randomly, and wants fans to imagine the parts of the story that have not been told.
We have speculated about how Link's latest fits into the timeline using our own research in the past and while Fujibayashi's answer sure is interesting in suggesting possibilities, it's clear that Nintendo is keen not to set anything in stone for the time being.
The interview also saw series producer Eiji Aonuma suggest that there are no plans for Tears of the Kingdom DLC, and the pair also discussed the game's design process, playtesting changes and more. You can check it out in full here.