Lifestyle
The best Samsung phones you can buy in 2022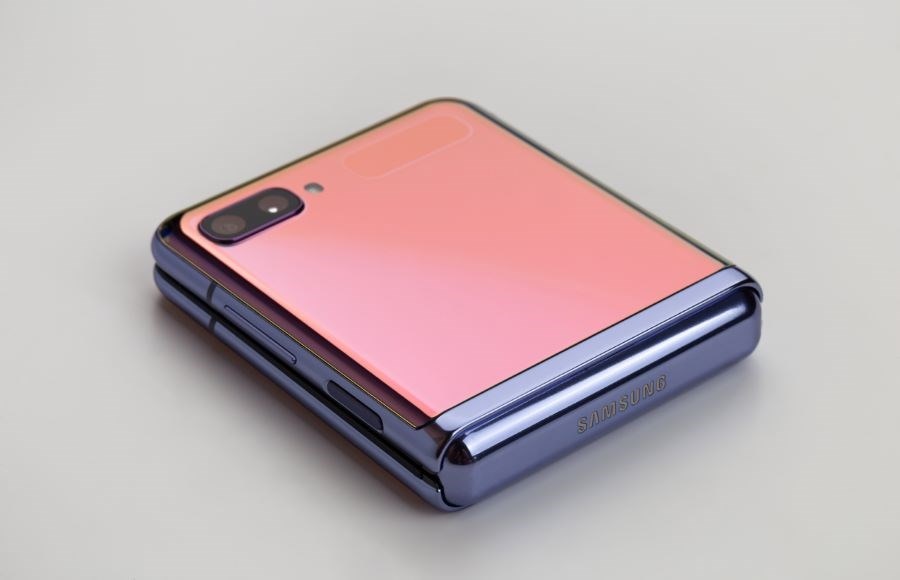 The variety of phones on the market just makes buying one more difficult. Things get a little easier when diving into the smartphone category with Apple and Android. However, within those categories, there are many phones that one can use. When it comes to the best Android phones, Samsung is one of the names that come to mind.
This article will give you all the specific details that you will need to know if you are going to buy a Samsung phone. From the latest models to more affordable models and super-popular models, you can find the Samsung phone that's right for you!
Samsung's uniqueness
You can be sure that Samsung is here to provide you with the best smartphones that have all the features you will need and each model is more unique than the previous one. In 2019, the Korean company released the world's first foldable phone, the Galaxy Z Fold. Unique design has always been a Samsung specialty, and you can be sure that you'll always have a distinct option among Samsung phones to choose from.
From rich colors to sleek designs, Samsung has it all. Moreover, along with great design comes great features. So you will not affect anything with these smartphones.
Samsung Galaxy S22 Ultra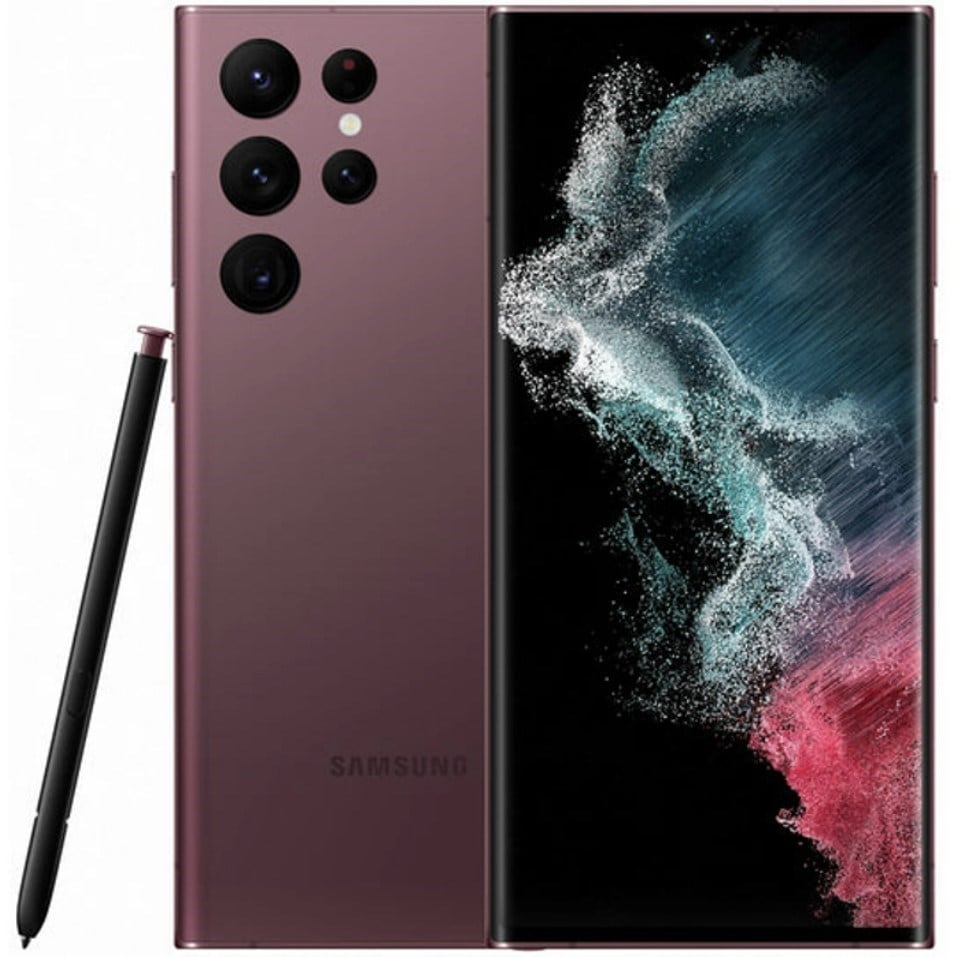 Memory: 8GB, 128GB, 256GB, 512GB, 1TB
Battery life: 5000 mAh
Color: burgundy, jet black, green, crystal white
Back in the days when the Samsung Galaxy Note was all the rage. It's a widescreen smartphone that comes with a stylus to mimic the action of taking notes with a pen. Well, you can relive your note-taking days with Samsung Galaxy S22 Ultra. This new model from the S series is truly a work of art and is perfect for anyone who likes their phone packed full of features.
The size of the screen is 6.8" with a resolution of 3088 x 1440 (Quad HD+). In terms of cameras, this is the best of the current S Series. The hardware for the phone's camera is to offer great features like a 10x optical zoom lens (If you want to know more about Samsung Galaxy S22 super camera, Check out our article on the best camera phones). Also, the battery life of the phone is a great factor to consider when buying a phone. It may last a little more than a day depending on your usage.
One of the highlights of this model is the S pen that fits the phone. You can easily take it off the bottom of your phone and use it to take notes and sketches. The S pen feels like you're using a pen on paper. Get creative with it and draw something on your phone wherever you are. While this phone is on the more expensive side of the spectrum, if you are looking for a phone that offers a great camera, editing options, drawing, sketching and more, then this is the phone for you!
Samsung Galaxy S22 Plus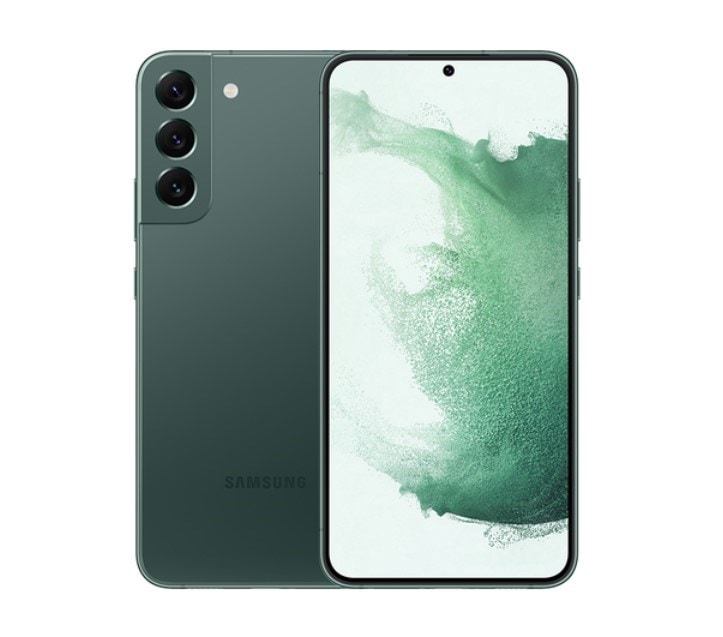 Memory: 128GB, 256GB
Battery life: 4,500 mAh
Color: Phantom White, Phantom Black, Green, Graphite, Violet, Skyblue, Pink Gold, Cream
People often forget that there are three phones in the Galaxy S22 series. Between the high-end Galaxy, the S22 Ultra, and the relatively cheap Galaxy S22 are Galaxy S22 Plus. This model has the same Snapdragon 8 Gen 1 processor as the Galaxy S22 Ultra. This means that this model will operate at the same speed as the higher-end model.
Along with 45W fast charging, the Galaxy S22 Plus offers a bright display and great camera. The main camera of the phone is 50MP which provides excellent and low-light portrait shots. However, compared to the Galaxy S22 Ultra, the display is a bit smaller and it doesn't come with an S Pen.
If the S pen isn't a requirement and you want a full-featured phone, the Galaxy S22 Plus is a great choice. The Galaxy S22 Ultra is for those who need a camera for content creation or an S pen for digital art or doodling.
Samsung Galaxy S22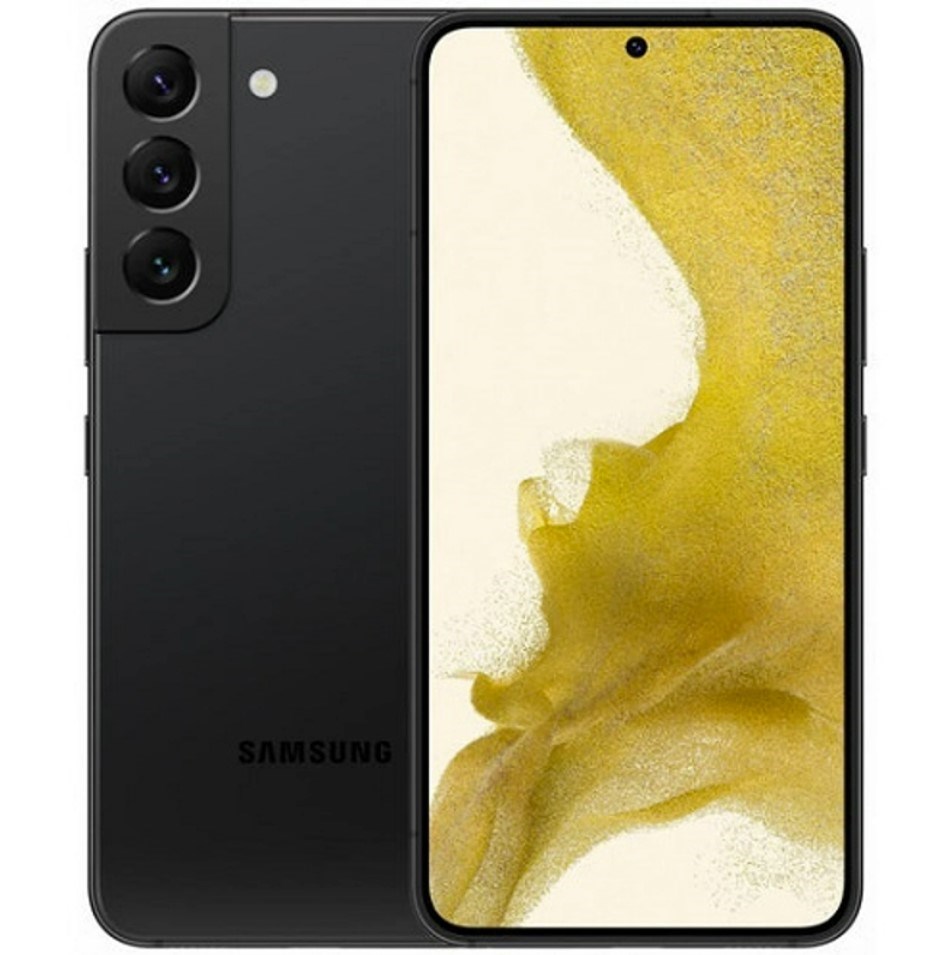 Memory: 128GB, 256GB
Battery life: 4500 mAh
Color: Phantom White, Phantom Black, Green, Graphite, Violet, Skyblue, Pink Gold, Cream
If you want something a little cheaper than the Samsung Galaxy S22 Ultra and Plus, this is the model for you. The best part is that you get a lot of the same features as higher models in this for a good price. You get a brighter AMOLED display with a resolution of 2340 x 1080.
Samsung phones are known for having excellent cameras and you should expect a lot from this handset. While it's not as high-end as the higher S series models, the Samsung Galaxy S22 offers a 50 MP main camera, 12 MP ultra-wide and a 10 MP telephoto lens with 3x optical zoom (Find out what optical zoom is here). It also delivers great low-light shots and beautiful portrait shots.
If you are looking for a phone that is compact and fits in your pocket, this is probably it. In the S Series, Galaxy S22 It's not a flagship model but it offers a lot of features, a great camera and good battery life.
Samsung Galaxy Z Fold 3
Memory: 256GB, 512GB
Battery life: 4,400 mAh
Color: Phantom Black, Phantom Green, Phantom Silver
Structurally Samsung Galaxy Z Fold 3 offers more than other Samsung phones. This is a super rugged, nearly waterproof phone with an IP rating of IPX8 and offers a big screen that's smaller than a tablet but bigger than your average phone. You get a huge 7.6" display when fully open. As the name suggests, the phone folds like a book and is known for its smoothest folding and lasting versatility.
Furthermore, if a large screen is not enough, this particular model will come with a stylus. With the Galaxy Z Fold 3, you definitely have more space to sketch your thoughts with the S pen. Plus, the multi-activity window lets you use two apps at once, with split-screen view for apps for foldable screens.
The outer screen or display area when the phone is folded is 6.2″, just like any other phone. When it comes to cameras, you get a 12MP wide, ultra-wide and telephoto lens with 2x optical zoom. Compared to the cameras that the Galaxy S series offers, this one is pretty low. However, the camera on this phone is still very impressive compared to a lot of phones out there. We recommend buying this if you're going to use the widescreen and S pen to its full potential as the Galaxy Z Fold 3 is very expensive.
Samsung Galaxy Z Flip 3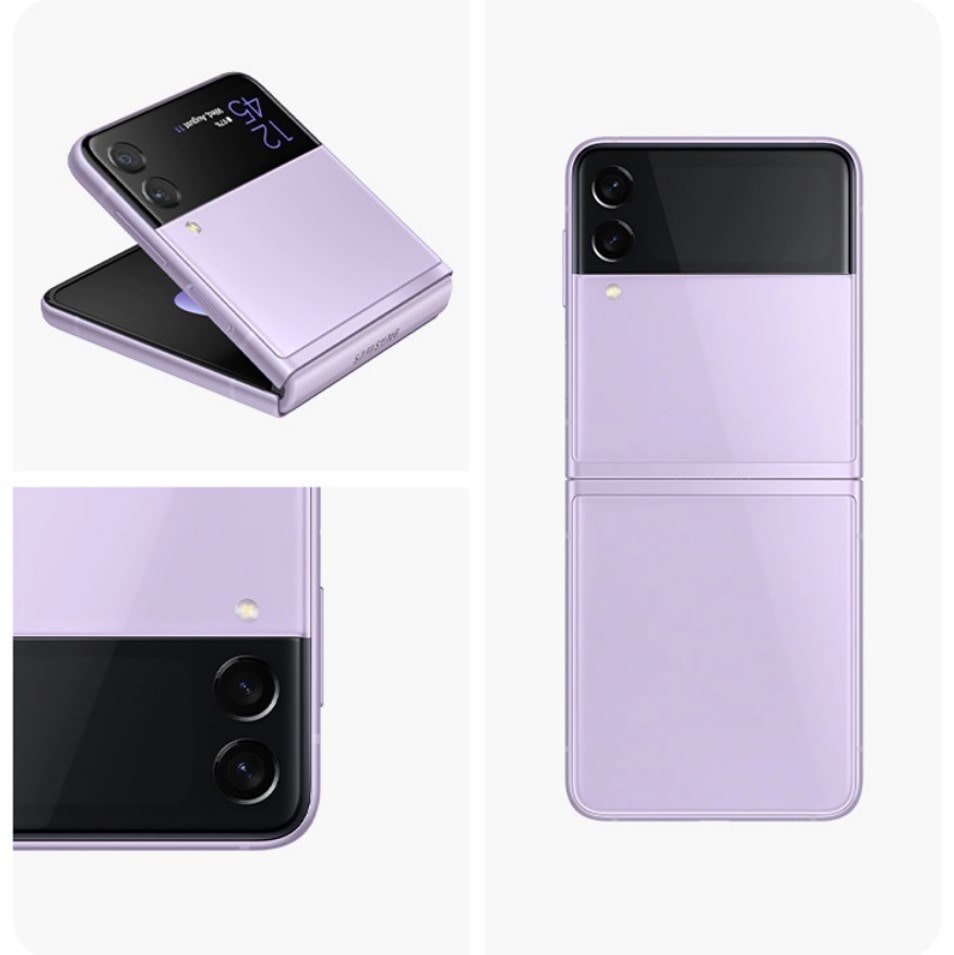 Memory: 128GB, 256GB
Battery life: 3,300 mAh
Color: Lavender, Jet Black, Green, Cream
If folding phones are something you're interested in but the Galaxy Z Fold 3 is a bit too expensive, then switch to the transparent flip. Series Z. The Galaxy Z Flip 3 is an affordable option and you can also fold it, although not like a book. It folds horizontally, forming a nice little square box.
The Galaxy Z Flip 3 gives you a 6.7" display that folds in half when not in use. It also has a small screen on the outside of the phone that allows you to see your notifications without flipping the phone open.
While it offers nearly all the features that the Galaxy Z Fold 3 has to offer at a cheaper price point, it falls short in some areas. You don't get the best battery life with the phone lasting about 6 hours with normal usage. It also lacks a telephoto lens that can make a huge difference to photos taken with the phone.
Samsung Galaxy S21 Ultra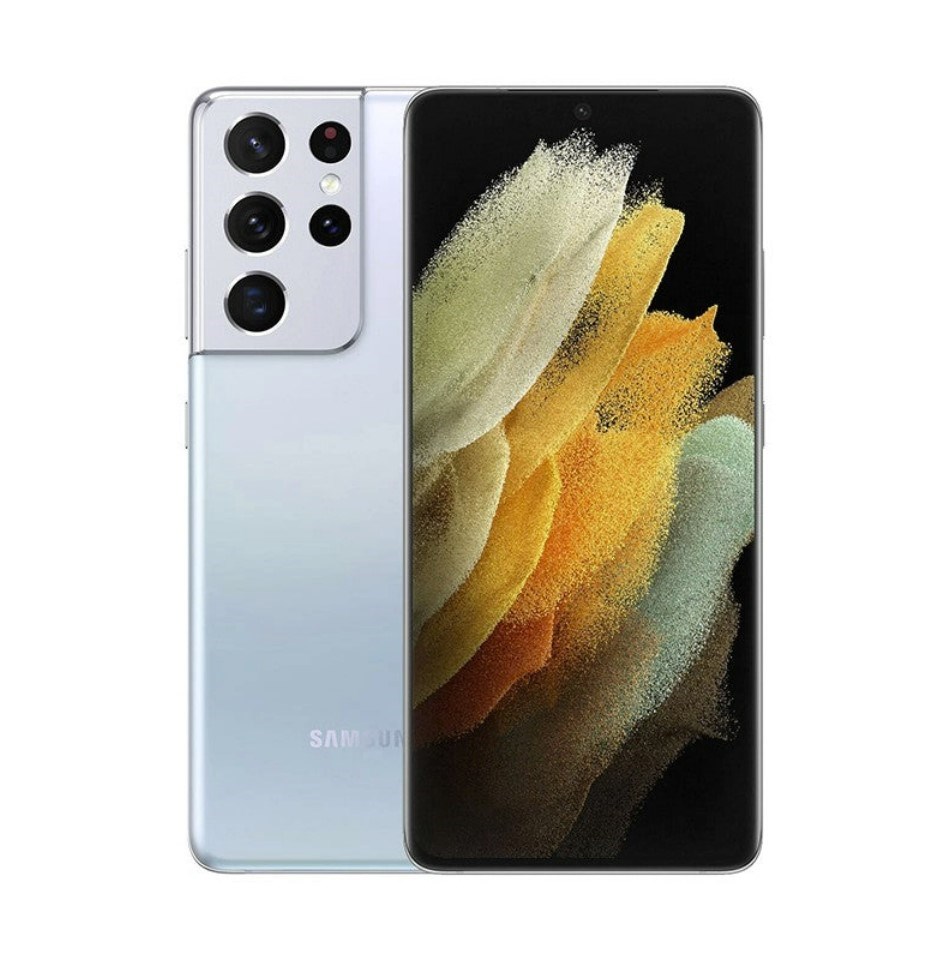 Memory: 128GB, 256GB, 512GB
Battery life: 5,000 mAh
Color: Phantom Black, Phantom Silver
If you are looking for all the features that you can find in the Galaxy S22 Ultra but don't have enough budget for it, then this is the one for you. The Galaxy S21 Ultra is the first of its kind to feature the famous S pen that combines the best features of the Galaxy Note series with the S series.
You get a great quad-lens camera that comes with 10x optical zoom that delivers great photos and videos. The phone's design is also quite sturdy with a matte Gorilla Glass back and a 6.8″ display.
Frequently asked questions
Which is the best Samsung phone?
For now, the latest Samsung Galaxy S22 Ultra will be considered the best that the company has to offer, however, we recommend choosing something that suits your needs.
This is a premium phone and may not be in your pocket. Moreover, it offers a lot of features some of which you might not use (such as the S pen). So choose the one that suits your usage habits.
Can I have an Apple watch with a Samsung phone?
No, the Apple watch will only work with iPhones and will not be compatible with any Android device let alone Samsung. You can choose Samsung's range instead smart watch. They offer many features like Samsung Health that tracks your steps, heart rate, calories, and sleep cycles.
Besides, Samsung Smart Watch also provides a screen for you to access your social media notifications, messages and calls. You can also use Samsung Pay to pay for things without pulling out your wallet.
Can you use AirPods for Samsung phones?
That's right, the Apple AirPods at the end of the day are in-ear headphones and will work with any Android device. However, you won't be able to use all the features that AirPods have to offer, which takes away the purpose of using them.
We recommend going for headphones and in-ear headphones from brands like JBL, Beats, Sennheiser or Samsung as these will best suit your Samsung phone.