Game
Super Mario Bros. Wonder Lives Up To Its Name In The First Hour
It may not seem like all that much, but this feature will likely manifest all manners of secrets throughout the game by leaving certain items and areas out of reach, pending earned and correctly equipped badge(s). How do you get badges? In the demo (and likely in the final game, too), they are earned by unlocking special courses hidden inside certain levels. Badge levels played like minigames early on, much like, say, the Hammer Bros. levels in Super Mario Bros. 3.
In case you're wondering, levels overall are selected via an isometric 3D world map, pretty similar to the most recent 2D Mario, Kirby, and Yoshi games.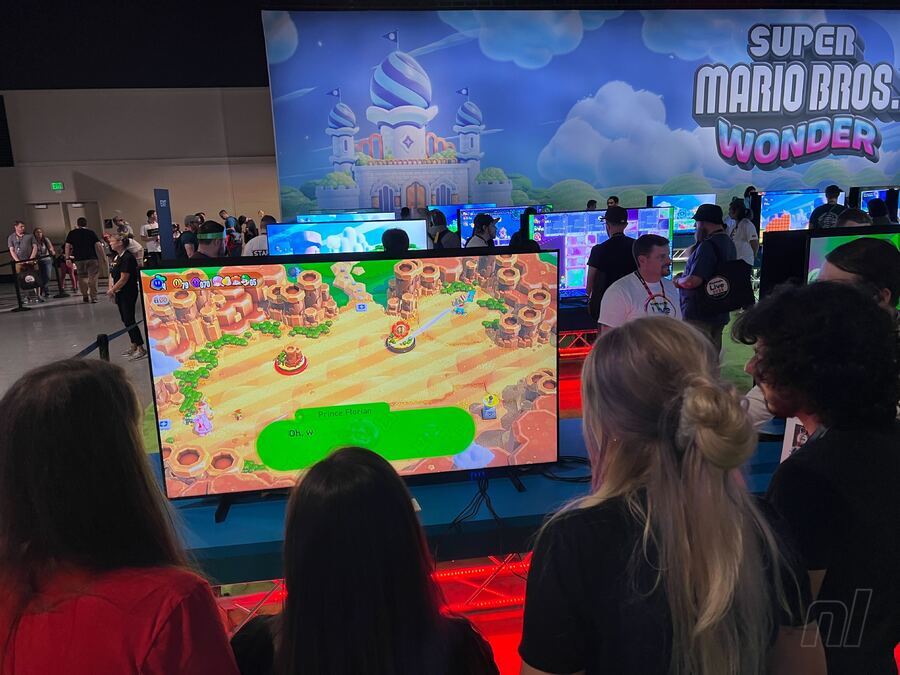 Personality in play
Right away is when the game starts to pull you in with its charm. We genuinely laughed out loud no fewer than three times (!) just in witnessing the subtle animations of all the characters. Fans of Koopas throwing jazz hands to the beat of the music in New Super Mario Bros., rejoice! Yoshi pokes his nose out of a warp pipe to make sure the coast is clear, while Mario and Luigi enter pipes completely ahead of their comically left-behind, suspended-in-mid-air hats, only to quickly reach back out of the pipe and grab them, Looney Tunes-style.
In fact, every single input on the controller brings with it a gorgeous animation that chains together like silk, regardless of how quickly you jam on the buttons. Think less, 'This is how Mario looks like when he's stopping, this is how Mario looks like when he's jumping, etc.'; instead, Wonder uses a wider, more organic range of animation cycles. If you've ever played games like Rayman Legends or Cuphead and thought, "Dang, I wish Nintendo would make a Mario game closer to this," this is definitely in a similar echelon of art direction.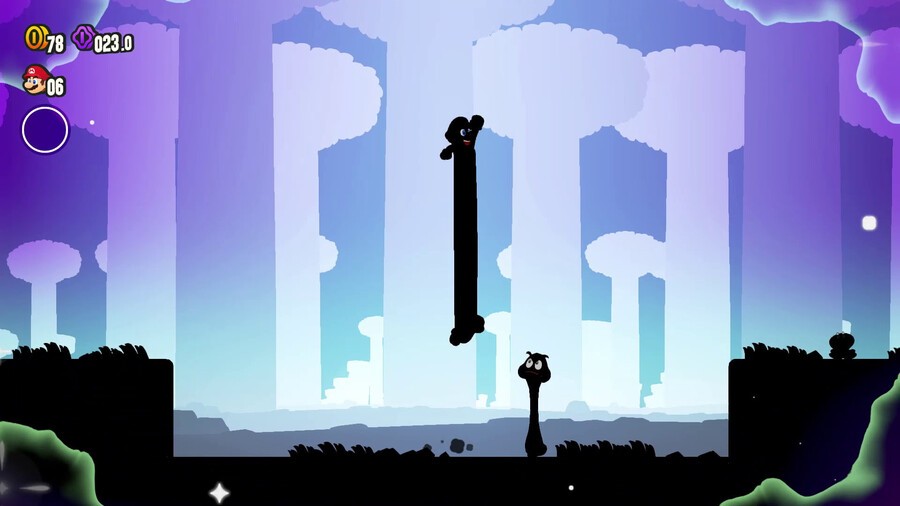 "The game is animated" might not sound like much of a selling point read on the page, but seeing it in person is another story. In our demo, we splashed water from fountains all over each other, were pelted by a meteor shower of Super Stars, and somehow, much more, despite the limited playtime. The removal of both bumping into other players and freeze-frames in multiplayer really smooths over a much-derided feature from previous games, which heightens the game's fluidity even more.
Mario Wonder feels satisfyingly complex
Still, if the game's art direction isn't enough to get you going, an even more exciting point is this: Under the hood, this game feels more modular than any Mario game has in a very long time.
What we mean by that is that the fluid animations aren't just impressive, they're necessary, given the fact that the cast's ability for movement is technically more complex than in many 2D Mario games. Sure, you'll primarily use 'left', 'right', 'up', 'down', 'A', and 'B', and nobody is going to have any issues whatsoever shoving from left to right. (Although at least on our demo, the 'B' button was mapped as the jump button instead of the A button, which might feel confusing if that's not your preference — we imagine you'll be able to switch that, though.) But each featured power-up, from the well-documented elephant suit, to the drill-on-your-head power-up that force-flings you into the walls of the level, can be controlled with much greater nuance than you might initially realize.
The game also returns the plumber's famous spin jump, which compares in oomph to its Super Mario World origins, versus its New Super Mario Bros. iteration, which felt flat in comparison. There's also a built-in parachute function to give yourself instant drag in the air, if you'd like.
Mario's aerial stomp is also back, and it's actually cancellable at virtually any point, which allows for even greater finessing of your inertia. Even Yoshi, a character with an extremely defined set of physics going on three decades now, feels unexpectedly sturdy and quick in Wonder, compared to the typical happy-go-lucky jauntiness in the slower-paced Yoshi games.
Why does this all matter? To new players, or if you're just trying to pass a few happy moments, it really doesn't. But for people who love pushing Mario games to their limits, this has the potential to be one of the most easy-to-play, difficult-to-master Nintendo titles in quite some time, and will make things like speedrunning even more nuanced and complex. (Please, oh please do not think we're saying Super Mario Wonder is as technical as, say, Super Smash Bros. Melee… but it might at least be Super Smash Bros. Ultimate-esque?)
Variety is the spice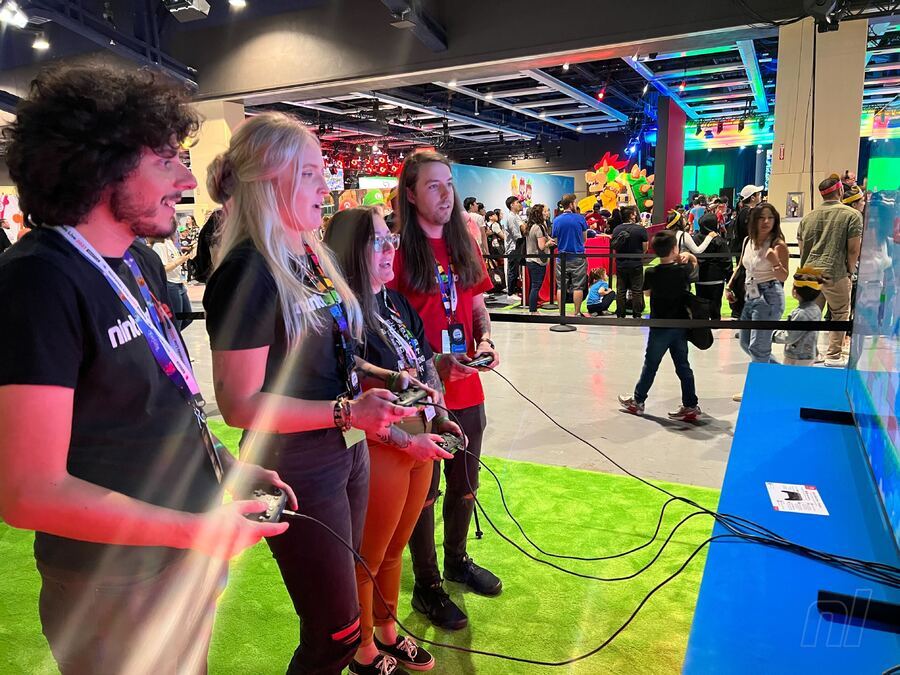 If you're at all like us while playing through 2012's New Super Mario Bros. U or its Deluxe Switch counterpart, at one point you probably thought some variation of, "Wow, this Van Gogh, Starry Night area is super cool!"
If you found that painterly stage to be a high point of that game, Wonder uses a similar impressionist art style as its mere starting point. Unless the rest of the game were to devolve into the most basic Mushroom Kingdom tropes for seven additional worlds solid, Super Mario Bros. Wonder is off to a fantastic start just within our first hour. It makes us excited to see how close Nintendo truly gets to returning the series' 2D design to its philosophical north star: Surprise, surprise, surprise!