Game
Review of Resident Evil Village Cloud (Switch eShop)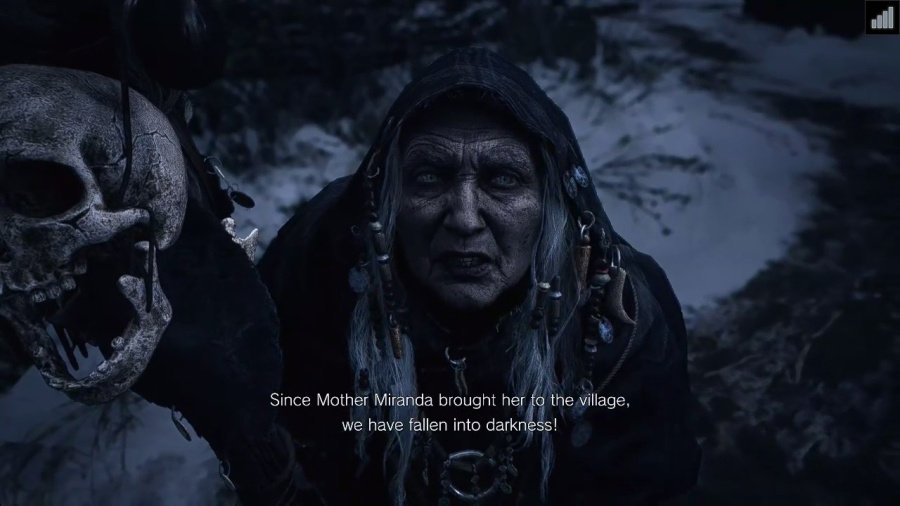 Note: This Cloud version of Resident Evil: Village has been tested on 100MB UW Broadband over WiFi along with 5G cellular connection.
The Resident Evil The series has seen its ups and downs over the years. After a strong start with the original trilogy (and Code Veronica), Capcom's popular horror franchise has achieved what many argue is its culmination with the astonishing Resident Evil 4was first launched on the GameCube in 2004. After some questionable decisions in the following years, it eventually led to a notable resurgence with Resident Evil 7: BiohazardCapcom decided to build on the success of Resident Evil 4 for its latest major entry: Resident Evil: Village.
First coming out in 2021, Resident Evil: Village continues the story of Ethan Winters, a husband and father we were first introduced to in the previous game (which, oddly enough, comes out towards the end. this year on Switch, after Its direct sequel – go figure – but has been available in Cloud Edition guise in Japan since 2018). After a shocking opening scene starring series veteran Chris Redfield, Ethan is lost in a terrifying European village, complete with a vast ancient castle, a reservoir, a page abandoned pellets and a dilapidated factory. His mission is to rescue his young daughter, Rose, who was kidnapped and is now being held captive in the village itself.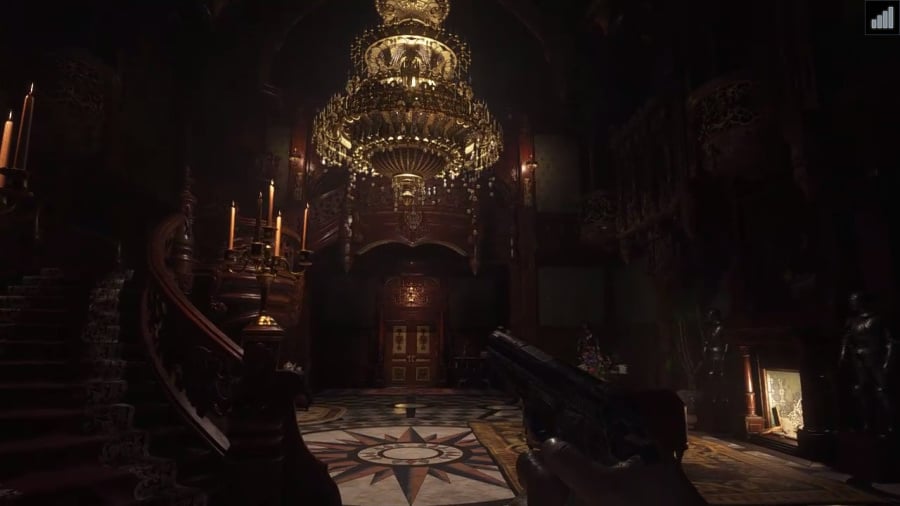 Resident Evil locations are often revered as their cast of heroes and villains, and the same is true in RE: Village. The setting is almost a character in itself, with the village acting as a central area from which you can locate and access four other locations. Each area is particularly unique in its depiction; Dimitrescu Castle is large and imposing, with furniture and decor brought to life with exquisite details. The reservoir, on the other hand, feels dirty and dirty, with mud and slime building up on every surface. Neither location is overly welcoming, except for the probable factory in the later part of the game, but even this is especially fun to explore.
Of course, locations are nothing without their respective inhabitants. This is where RE: Village is a huge step up from its predecessor; the range of enemies you will encounter during your 10-12 hour journey is also impressive as it is a bit difficult. The most prominent enemy is the Lycans, which you will encounter several times throughout the story; These are very efficient werewolf-type creatures that glide across rooftops, waiting for the right moment to strike. When one of them attacks, the rest follow suit, resulting in combat sequences that easily match Resident Evil 4 in their intensity.
Thankfully, Ethan Winters can fend off any attack with a variety of weapons, including basic pistols, knives, shotguns, sniper rifles, pipe bombs, etc. in Resident Evil 4, but by picking up items like Chemical Liquid and Gunpowder, you can craft more ammo quickly. If you're well prepared and really back into a corner, a quick tap on the 'L' will allow Ethan to swing his arms up in a defensive stance, limiting any damage taken and allowing for a quick counterattack. quickly to stop the enemy. This version also features gyroscope aiming found elsewhere, if you prefer motion control.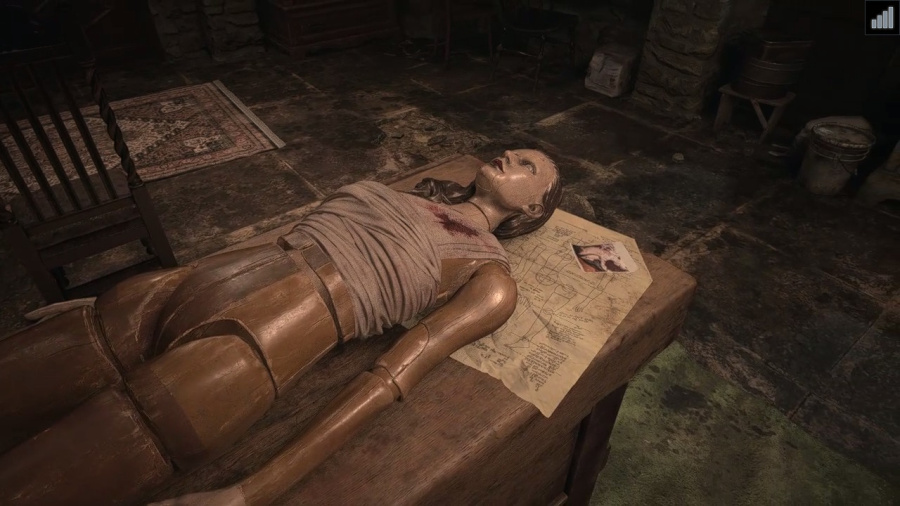 However, the real star of the show with RE: Village are its boss encounters. You're sure to see a lot of Lady Dimitrescu now – maybe a little too much, internet! – and she's one of the most iconic boss characters in Resident Evil history. The way she watches you throughout the castle – just like Mr. X in Resident Evil 2 rework, do it again – really scary, especially since you can't do any damage with your regular weapon. The other boss characters are interesting in their own right, with one real standout star being the creepy doll character Donna Beneviento, but you could argue that Capcom isn't quite ready for an icon yet. Lady Dimitrescu statue, and we're honestly a bit disappointed that she's a small part of the game overall.
However, RE: Village is an entertaining game from start to finish, and it demonstrates Capcom's amazing ability to accelerate its horror games to near-perfection, having learned the basics. lessons from the past. No moment here feels wasted, but you can optionally extend the experience to your liking with additional objectives like item crafting, cooking mechanics, treasure hunting, etc. Also, of course, RE: Village includes a favorite Mercenary Mode whereby you'll need to take out a bunch of enemies for points, though its implementation here isn't quite as powerful as the other ones. previous entries, with limited levels and characters (though this could be improved somewhat with the upcoming Winter Expansion slated for release on Switch in December).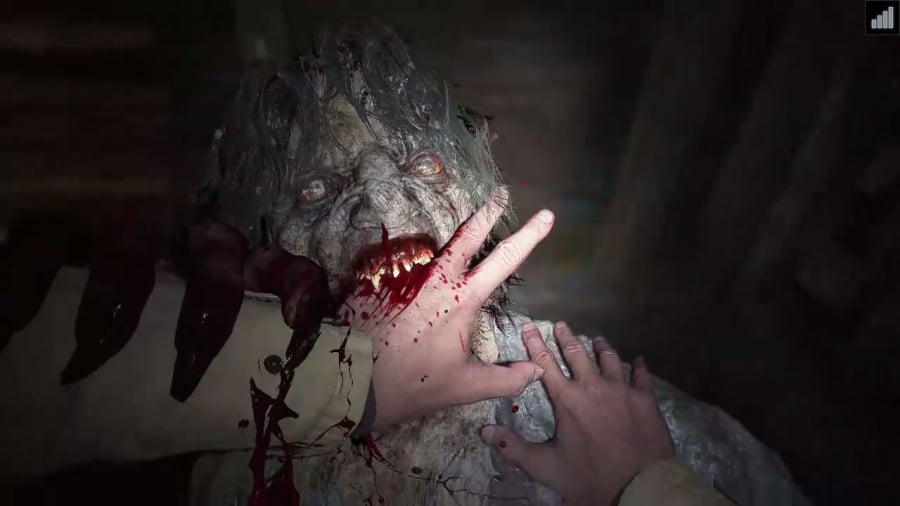 Of course, after seeing the addendum to the title of this Switch version, what are you waiting to hear about how the game runs in the cloud. Honestly, for the most part, we were pleasantly surprised. During our time with the game, we experienced minimal lag or visual glitches, with the most severe issues occurring during the initial loading screen, leaving us sitting still for 5 to 10 minutes. before the action begins – possibly by the server -after the 'queue' on the cloud computing company Ubitus' ends.
Also, uploading to the empty screen will momentarily bring up a circular loading icon in place of the item content, but this is a minor flaw. By the standards of cloud gaming, there is also a very small input lag in certain segments, but again, this is almost completely unnoticeable for the most part. Overall, compared to our experience with A Plague Tale: Requiem – also a joint venture of Ubitus – this is really smooth sailing.
Having said that, it's still clear that RE: Village is a cloud game being streamed to your Switch. In parts where the lighting is particularly dark, you'll definitely notice some artifact activity going on in the environment; There's absolutely no way anyone can look at this game and believe it's running natively. For that reason, we still recommend purchasing RE: Village on a platform that can process images natively, if possible, because streaming technology doesn't work. completely up to inhale quite yet. We suspect that it probably won't happen for a while.
However, if the Switch is your only option, then we recommend trying out the demo version of the eShop for RE: Village first. In Europe, Nintendo has implemented 14-day money-back policy for a cloud game if you play for less than two hours that might lessen the potential buyer's regret, but honestly, you just need to avoid the trouble for yourself. Our own experience with the game has been pretty positive, but try the demo, see if it works for you, then make an informed decision from there, noting that access will be revoked some day in the future.
Inference
Resident Evil: Village is an excellent sequel to the main Resident Evil series that pays homage to Resident Evil 4 while showcasing its own style and identity. First-person allows for some really scary moments (though a third-person mode is also being rolled out in Winters' expansion DLC), and boss encounters are among the best. Best thing in the entire series. Of course, running through the cloud means you might experience some hiccups, along with some tough load times and potential slowdowns. Our experience with this was surprisingly minimal compared to other cloud versions we've played with, but make sure to test out the demo for yourself. If you only have access to a Switch, this is a pretty solid way to experience a great game.