Lifestyle
Pumpkin spice latte lovers can visit this spa offering PSL hot tubs and pumpkin pie facials
A service agency is looking to run a day spa this fall including all things pumpkin-related — including a PSL hot tub. 
SpaSeekers is a U.K.-based spa booking agency that helps match customers with their spa needs, according to the company's website. 
The brand is asking for community interest in a pumpkin spice latte spa day this fall. 
The spa day would include a PSL-filled hot tub, spiced facials and even pumpkin pie massages, according to a press release. 
STARBUCKS CLEBRATED 20 YEARS OF THE PUMPKIN SPICE LATTE: HUNDREDS OF MILLIONS SOLD, SAYS PSL CO-CREATOR
The treatments would include pumpkin spice ingredients such as cinnamon, nutmeg, cloves coffee and pumpkin. 
The pumpkin spice latte experience would allow spa goers to sit in a concoction of pumpkin, nutmeg, cinnamon, clove and a splash of coffee extract.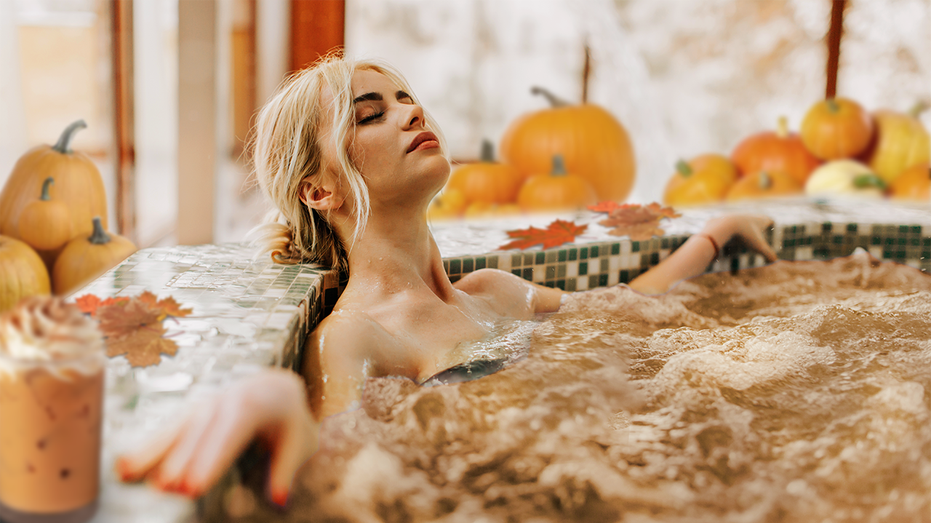 The spa said these ingredients will help protect the skin from damage, stimulate blood circulation and help reduce the appearance of cellulite.
PUMPKIN IS BACK: DUNKIN' ANNOUNCES ITS NEW FALL MENU
A coffee aroma can also lift your mood and create a comforting atmosphere, according to the agency.
SpaSeekers said a facial with spices could be beneficial for soothing and nourishing your skin with cinnamon, nutmeg and clove.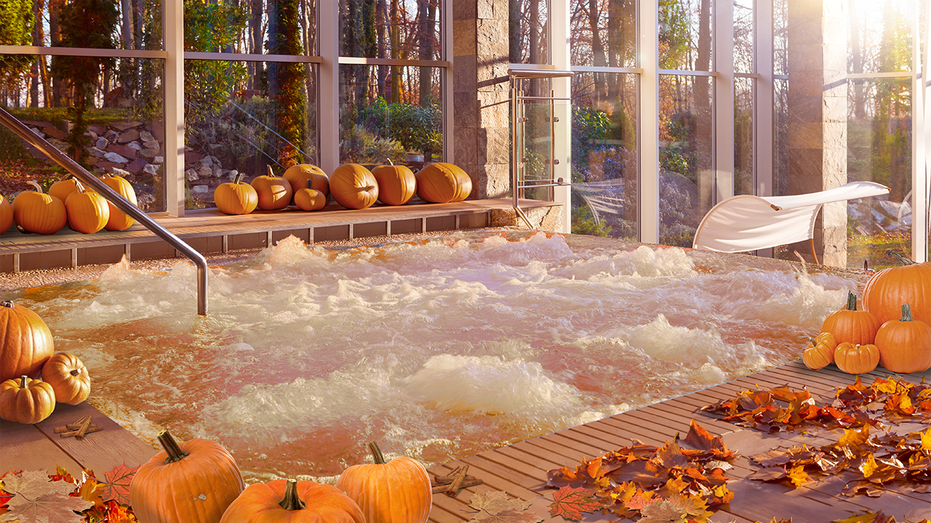 The pumpkin pie massage offering would use ingredients similar to the other services — offering customers a massage oil with cinnamon, nutmeg and clove to hydrate the skin. 
Pumpkins are known to be filled with antioxidants. 
The molecules in pumpkins help protect cells from damage cause by free radicals — unstable atoms. Antioxidants neutralize these atoms, which in turn slows the aging process, according to Harvard Medical School. 
STARBUCKS DROPS THIRD OFFICIAL PUMPKIN SPICE DRINK FOR FALL SEASON
Kimberly Baker, director of Clemson University Extension Food Systems and Safety, told Fox News Digital that one of the most prominent antioxidants in pumpkin is beta carotene.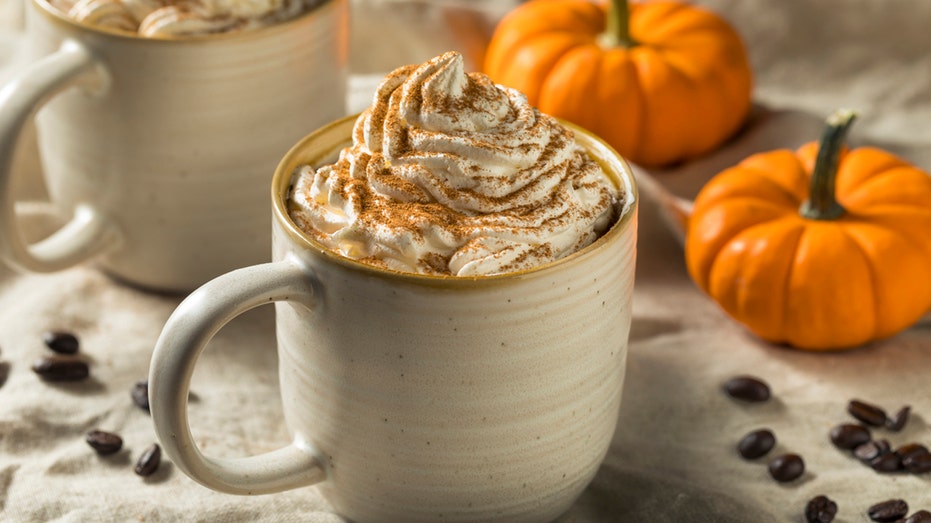 "Beta carotene is an antioxidant, which can provide anti-inflammatory benefits [and] prevent aging in the skin," she said. 
GET FOX BUSINESS ON THE GO BY CLICKING HERE
SpaSeekers director Jason Goldberg said in a media statement that the spa service agency is excited to offer this one-of-a-kind spa day. 
"It's fun to be able to provide a way for pumpkin spice latte lovers to embrace their favorite drink in a whole new way."
"It was all inspired by how excited people [are] about pumpkin spice latte [getting] re-released back in the coffee shops, so it's fun to be able to provide a way for pumpkin spice latte lovers to embrace their favorite drink in a whole new way," he said. 
Goldberg also said there are "lots of beauty and skincare benefits to the PSL ingredients."
CLICK HERE TO SIGN UP FOR OUR LIFESTYLE NEWSLETTER
For more information on the pumpkin spice latte spa day, visit SpaSeekers.com to fill out a register interest form.
Fox News Digital's Cortney Moore contributed to this report.