World
Powered by AI, a new political party in Denmark eyes to win votes in 2023 poll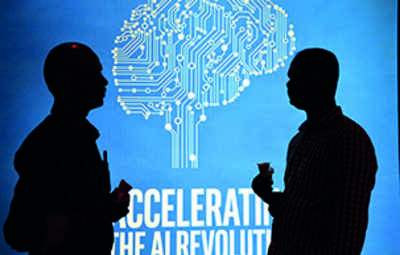 COPENHAGEN: A new political party in Denmark whose policies are entirely rooted in artificial intelligence in hopes of being able to stand in the country's next general election in June 2023.
Debuted in May by the artist collective Computer Larsthe General Party wants to reach about 15% of Danes who did not exercise their right to vote in the previous 2019 poll. The party believes they did not vote because no traditional party appeals to them. By analyzing all the written publications of the fringes of Denmark since 1970, the Synthesis Party's AI devised a program that it believes represents "the political vision of everyday people." day", one of the members of the collective, Asker Bryld Staunaesspeak.
Among the party's proposals is the introduction of a universal basic income of 100,000 kroner ($13,700) a month – more than double the average Danish salary. The party also supports the addition of the 18th United Nations Sustainable Development Goals allowing "humans and algorithms to coexist more directly than now," Staunaes said. It remains to be seen whether the party has enough support to stand in the 2023 vote – the party needs 20,182 signatures to do so and currently has only four.
"The idea is to take this huge economic and political force (algorithms) and try to bring it into the traditional political system," Staunaes said. Currently, "we don't have a way to deal with humans and AI in a democratic environment," he added. People can interact directly with the team's AI on the Discord app. The party plans to hold its first rally "for a human audience" in September.
FOLLOW US ON SOCIAL MEDIA
FacebookTwitterInstagramKOOKS APPLICATIONYOUTUBE