Fashion
Old Navy Raffia-Wrapped Dangle Earrings Review With Photos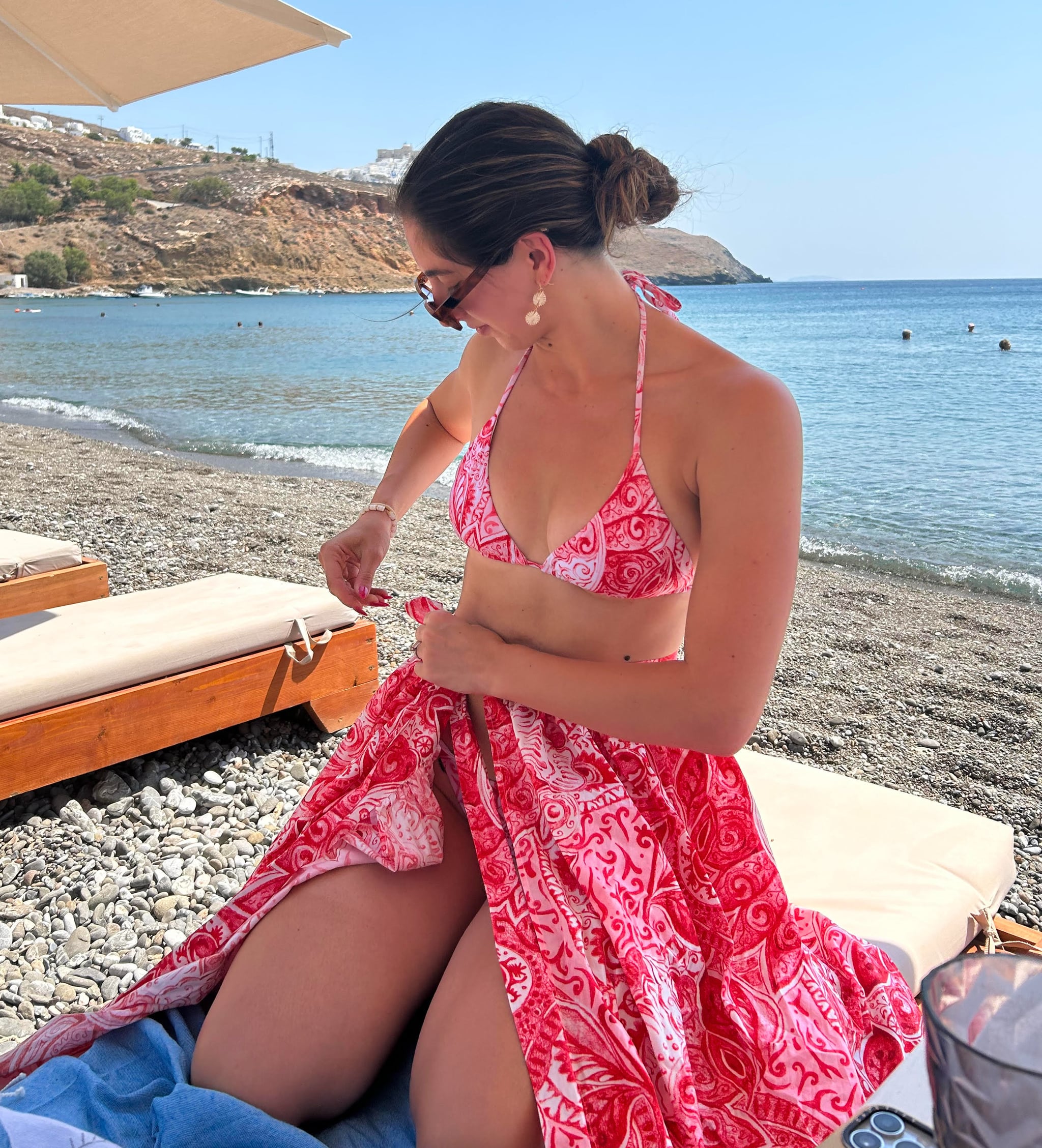 I must confess that when I find myself nearing the checkout counter at Old Navy, my attention is often fixed on making my way to the front of the invariably crowded line. I usually try to occupy myself with my phone rather than taking a closer look at the jewelry offerings from the brand. While I've briefly glanced at them (they are strategically placed near the checkout, after all), I hadn't given them the attention they deserve until recently. Just a few weeks ago, as I was in line with an armful of summer vacation clothes, my eyes fell upon the Old Navy Gold-Plated Raffia-Wrapped Dangle Earrings ($13), and I knew they would beautifully complement my vacation outfits. Without hesitation, I added them to my summer haul, and the rest, as they say, is history. Keep reading for more details about why these earrings have become an integral part of my accessories collection.
What I Love About the Old Navy Raffia-Wrapped Dangle Earrings
The exact beige color of the pair I own has sold out, but an equally covetable alternative is available in a lovely peachy hue. Both versions are highly versatile, making them ideal for adding that perfect finishing touch to maxi dresses, linen ensembles, and beach attire. During my recent visit to Greece, these earrings became a staple in my wardrobe that I reached for day after day, night after night.
I wore these earrings so often in Greece because they strike the perfect balance of being affordable, durable, and chic. As someone who has a deep appreciation for accessories but is also conscious of the risks involved, particularly during activities like ATV-ing or taking a dip in the sea, I find comfort in choosing costume jewelry to prevent any accidents. These earrings exceeded my expectations and remain in great condition to this day, even after they joined me for various adventures and activities.
Another thing I love about them is their lightweight design. I tend to steer clear of heavy jewelry to prevent strain on my ears and to ensure comfort, and these earrings certainly meet that criteria. Additionally, I appreciate the brand's commitment to sustainability, as these earrings are crafted entirely from recycled materials — specifically 90 percent recycled zinc and 10 percent recycled brass. While the brand may not be entirely perfect in its sustainability efforts, I applaud the significant strides it's making in incorporating recycled materials into its products.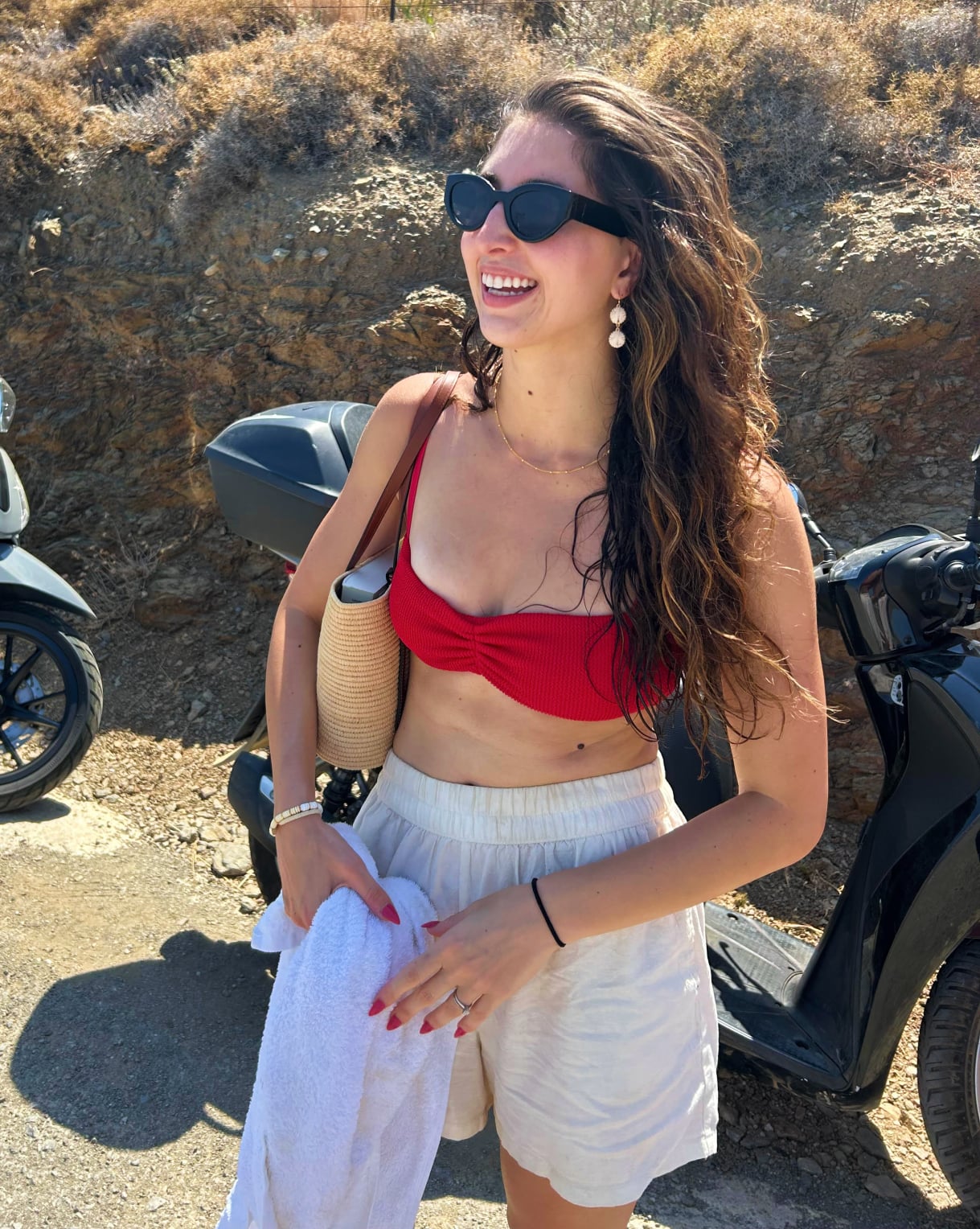 What's Worth Noting About the Old Navy Raffia-Wrapped Dangle Earrings
There are no pressing need-to-know details regarding the Old Navy Raffia-Wrapped Dangle Earrings. However, it's worth noting that the brand's jewelry often flies under the radar. While most clothing items in Old Navy's collection amass hundreds or sometimes thousands of ratings and reviews, their jewelry receives less attention. Nevertheless, there is one enthusiastic reviewer who shares my admiration for these earrings. "I LOVE these raffia earrings," they wrote. "The touch of gold and the raffia texture are a beautiful combination. The earrings are impactful without being too large. Incredibly lightweight. I had these in black from last year, but these are even better!"
If you're drawn to the raffia texture but unsure about the earring shape, there are plenty of other styles to explore. There are the Old Navy Raffia-Wrapped Hoop Earrings ($13) and the Old Navy Raffia-Woven Moon Hoop Earrings ($15), and you can find even more in our guide to the best jewelry at Old Navy.
.
Who Are the Old Navy Raffia-Wrapped Dangle Earrings Best For?
Who these earrings are best for ultimately hinges on individual jewelry preferences. Personally, I wouldn't wear them to the workplace or for special occasions; however, they are unquestionably my go-to option during the summer season or while on vacation. In a broader sense, they're an excellent option for people like me who value costume jewelry that looks good, feels good, and is durable — all for a low price.
Additional Details About the Old Navy Raffia-Wrapped Dangle Earrings
The brand strongly advises against wearing these earrings in the shower, similarly to any other costume jewelry from the brand.
It is recommended you avoid direct contact with lotion, perfume, hairspray, and any other harsh chemicals while wearing these earrings.
These earrings measure 50 millimeters in length, which is approximately two inches.
Image Source: Marisa Petrarca