Fashion
Old Navy Mary Jane Flats Review With Photos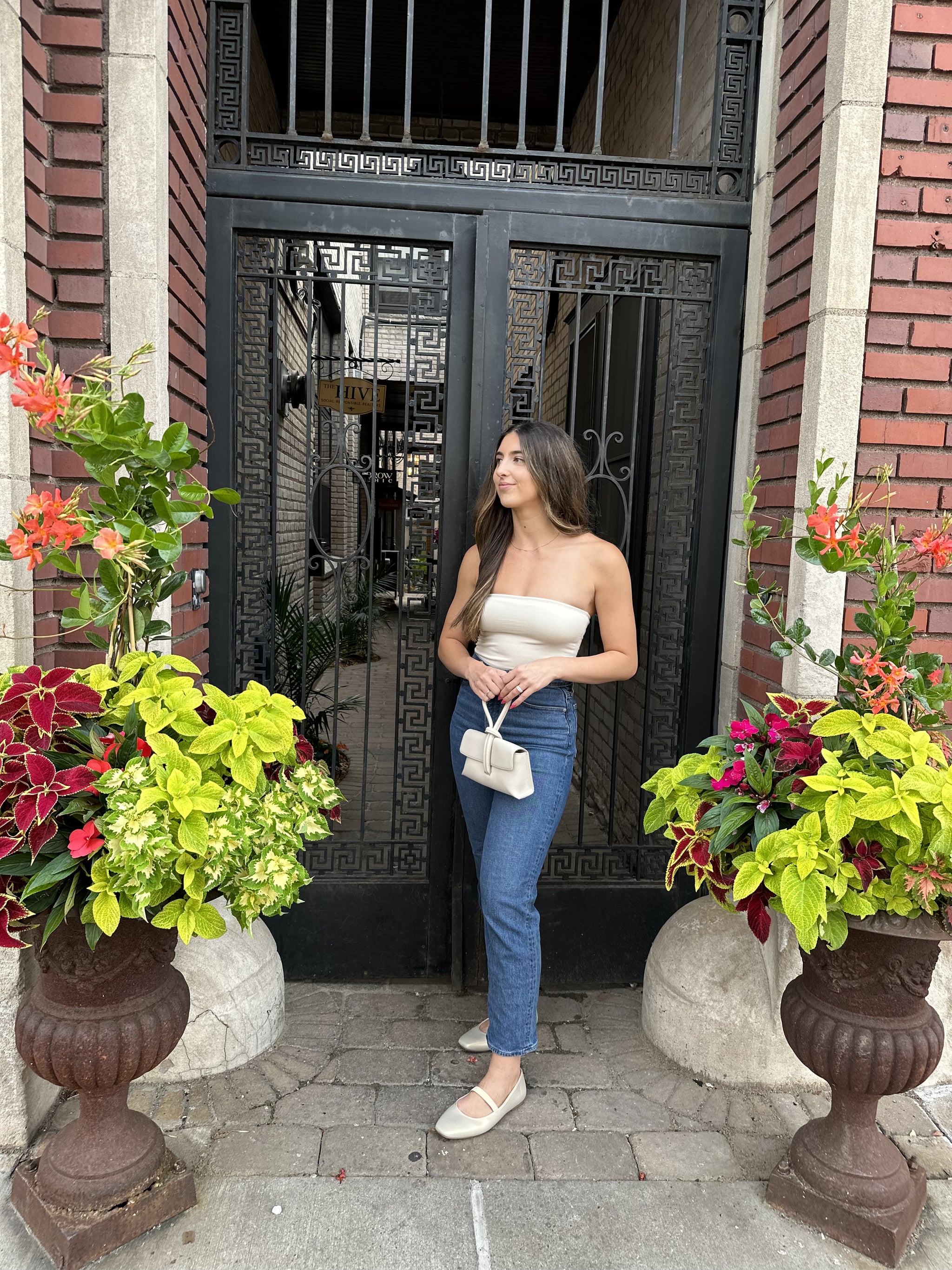 It has been quite a while since I last owned a pair of flats. During my middle and high school years, I exclusively wore them, mainly to appear "shorter." (No easy feat at 5'10".) However, as I entered college and beyond, I made the switch to wearing heels — only to swiftly realize that this alone isn't sustainable either. In the years since, my worries about footwear have honestly faded away, opening up numerous possibilities. Cue: the Old Navy Mary Jane Square-Toe Ballet Flats ($25; plus 30 percent off at checkout). With the revival of ballet flats and Mary Janes, I've been eyeing this particular fusion of both styles for a few weeks now. They swiftly sold out in not one but all three colors and I took the subsequent feeling of regret as a sign to add them to my virtual shopping cart. Find out more about my firsthand experience testing them below.
What I Love About the Old Navy Mary Jane Square-Toe Ballet Flats
What stands out to me the most about these flats is their top-notch comfort. Although the product page fails to mention it, they come with a generous layer of cushioned padding that pleasantly caught me by surprise. I went for a walk in them and they felt like plush slippers. Admittedly, they're a bit too warm for scorching summer days, yet they're patiently awaiting the cooler weather in my closet.
Another thing I love about them is their versatile color. I chose the "Abalone Pink" shade (which, to be honest, is more beige than pink). I'm confident they'll seamlessly complement all my autumn outfits, whether it's jeans and trousers or dresses and skirts. They come in other colors, too, particularly gold and black. (Worth noting: the latter is nearly sold out.)
What's Worth Noting About the Old Navy Mary Jane Square-Toe Ballet Flats
One sizing tip worth mentioning: Given that it's been a while since I last owned a pair, I decided to err on the side of caution and size up from my usual 9.5 to 10, fearing they might feel tight around my toes. However, as it turned out, they were just slightly too large. Because of this, I recommend opting for your true size when placing your order.
Another point to consider: A few shoppers pointed out that these shoes are too flat, which, I must admit, is quite predictable for flats. Still, it's worth acknowledging, just in case. If you need arch support, these might not be a suitable choice for you.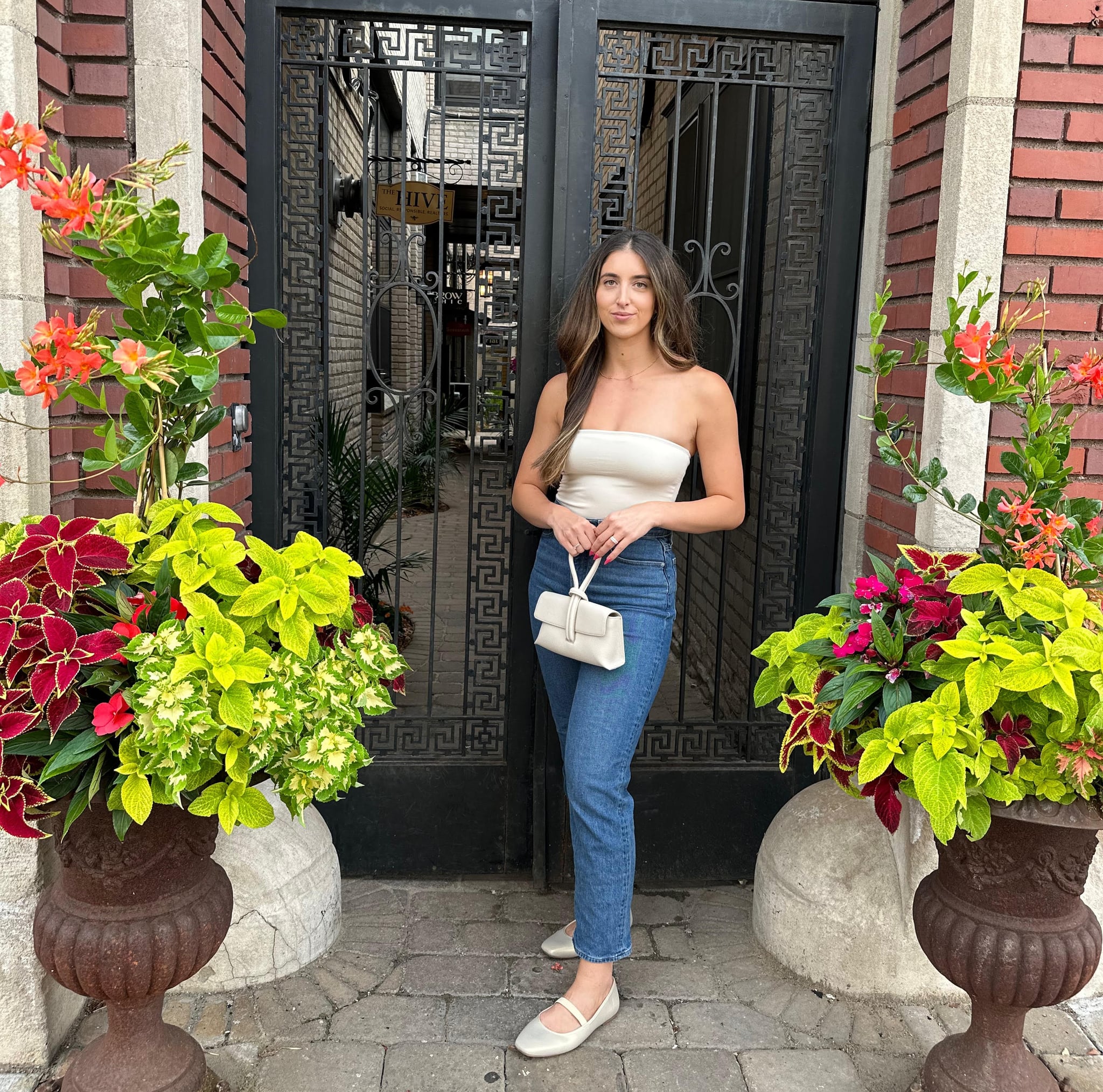 Who Are the Mary Jane Square-Toe Ballet Flats Best For?
These shoes are best for those looking for an affordable yet high-quality take on the ballet flats trend. They're highly versatile, so you can rest assured that you'll get a lot of use out of them, whether you're leveling up your fall footwear game for work or play.
Additional Details About the Mary Jane Square-Toe Ballet Flats
These shoes come in sizes 6-11.
They come in two colors: gold and pink.
They're made with 51 percent recycled thermoplastic rubber.
Rating: 5
Image Source: POPSUGAR Photography / Marisa Petrarca