Sports
NWSL: National Women's Soccer League bans four coaches for life from football after misconduct and abuse investigation | Football news
The National Women's Soccer League (NWSL) has permanently banned four coaches from the competition in response to an investigation into allegations of abuse and misconduct.
Former North Carolina coach Paul Riley, former Chicago Red Stars coach Rory Dames, former Washington Spirit coach Richie Burke and former Racing Louisville coach Christy Holly have all been banned.
Certain other individuals will be permitted to return to positions in the NWSL subject to certain conditions, including an admission of misconduct, participation in training, and a commitment to appropriate conduct.
They include Republic of Ireland head coach Vera Pauw, who was a coach at Houston Dash in 2018. and denied "all allegations" about her when the investigative report was released.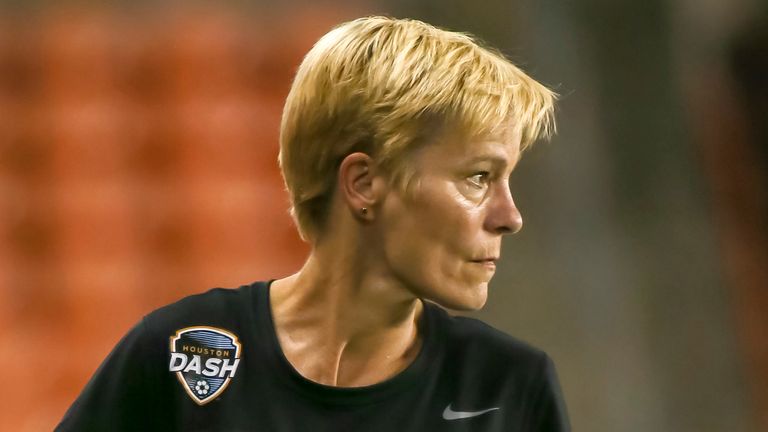 Pauw's successor, James Clarkson, will be allowed to return to the NWSL, if the same conditions are met, along with former Reign coach Farid Benstiti and former Orlando Pride coach Amanda Cromwell.
But former Utah Royals coach Craig Harrington and former Gotham general manager Alyse LaHue were suspended from the NWSL for two years.
NWSL and its players association released the results of the investigation late last month, discovered widespread misconduct targeting players dating back to the early days of the league which began nearly a decade ago.
The investigation stems from allegations of sexual harassment and rape by two former players against Riley, who was among five NWSL coaches who were fired or resigned due to alleged misconduct. left in 2021.
US Soccer has also investigated alleged misconduct during the league.
NWSL Commissioner Jessica Berman, who assumed her position last April, said: "The league will continue to prioritize the implementation and strengthening of its policies, programs, and health booking systems. and player safety comes first.
"Those actions are fundamental to the future of our league, especially as we build a league that strengthens our players' ability to succeed and prosper on and off the pitch.
"As part of our commitment to accountability and deterrence, the federation has determined that further corrective action against a number of organizations and individuals identified in the Joint Investigative Report is appropriate and necessary."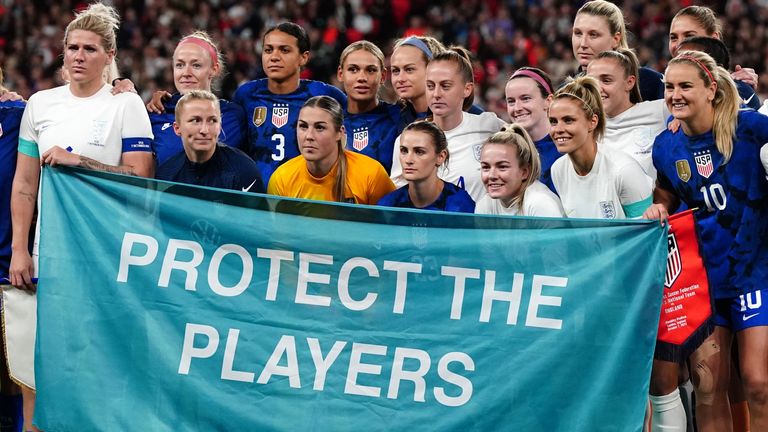 Several teams were also fined, with the Chicago Red Stars ($1.5 million) and Portland Thorns ($1 million) taking the biggest financial penalty.
Racing Louisville was fined $200,000, North Carolina Courage $100,000, The Reign and Gotham were each fined $50,000.
The NWSL Players' Association added in a statement: "Today, the NWSL announced disciplinary sanctions against clubs and individuals who have committed or triggered misconduct since The tournament started in 2013.
"This marks an important step towards holding clubs and team leaders accountable for their actions or inactions, which harm and betray player safety.
"Those in positions of power who have caused harm to players have been dismissed, banned from tournaments, suspended or fined."
A joint investigation was launched last year after a pair of former players came forward and accused longtime NWSL coach Paul Riley of sexual harassment and coercion.
Riley, who has denied the allegations, was subsequently fired by the North Carolina Courage. He is among five league head coaches to be fired or resign in 2021 amid allegations of misconduct.
The breakdown continued into 2022, with Portland Thorns owner Merritt Paulson announcing on December 1 that he would be putting the team up for sale.
The investigation team for the joint investigation reached out to 780 current and former players, all 12 NWSL teams and 90 current and former club staff, and those from the federation office.