Lifestyle
Is music the secret to better productivity in the workplace?
Although many people may think background noise in the office environment can be distracting, studies show that employees actually like to hear music while they are at work. 
Recruiting company Accountemps, a division of Robert Half International Inc., found in a recent report that an overwhelming majority of people who can listen to music at work said music was beneficial to their job productivity and overall mood — and that country, pop and rock songs offered the biggest boost.
The study found that 95% of workers ages 18-34 appreciate music and that 84% of workers in the 35-54 age range agreed with that. For those 55 and older, 66% of respondents also gave a nod to music in the workplace. 
WHY 'LOUD QUITTING' IS NOT RECOMMENDED BY JOB EXPERTS (HINT: GRACE AND DIGNITY ARE FAR BETTER)
"Music in an office can boost employee productivity because it helps with concentration as well as strengthening attention and focus," said Holly Schiff, Psy.D., a licensed clinical psychologist based in Greenwich, Connecticut. 
"Music provides structure and this structure can be soothing to our brains. It helps to regulate it and [helps us] stay on a linear path while completing a task."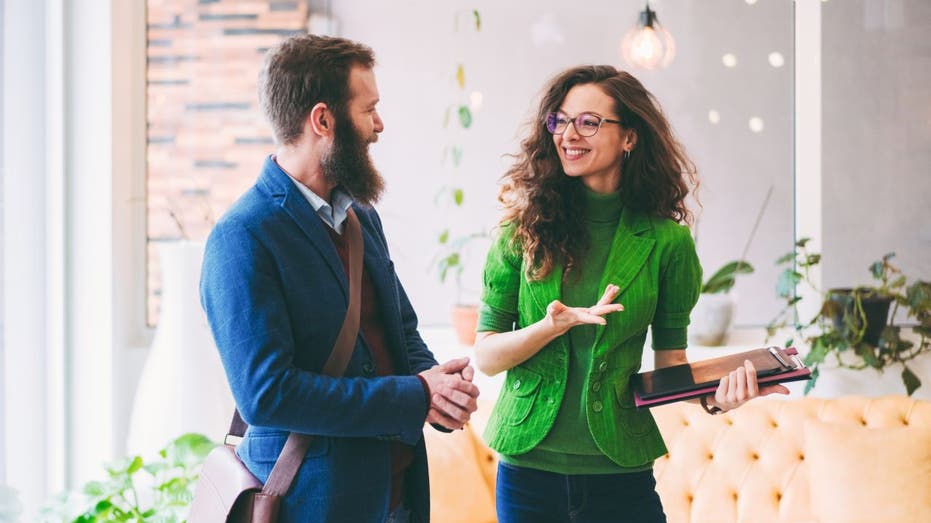 Schiff said certain music can also change the frequency of brain waves.
"Music has a dopaminergic effect on the brain, meaning it creates and increases dopamine levels," she said. 
"With these increased dopamine levels, it helps make our work feel more enjoyable. Dopamine also stimulates the prefrontal cortex, which is responsible for planning, organizing and attention."
SMALL ERRORS AT WORK COULD HINDER YOUR CAREER BIG-TIME AND FOR A LONG TIME — HERE'S WHY 
Schiff clarified that in order to stimulate this dopamine production, people would need to listen to music they enjoy. 
"It is specific to each individual," she said — "so finding out what helps people the best may take some trial and error."
Can people agree on music choices? 
As most companies continue to try new ways to motivate their staffs, a one-size approach in terms of music may not work for every office setting. 
Small business operators, for example, may find that reaching agreement on music choices is a relatively simple feat.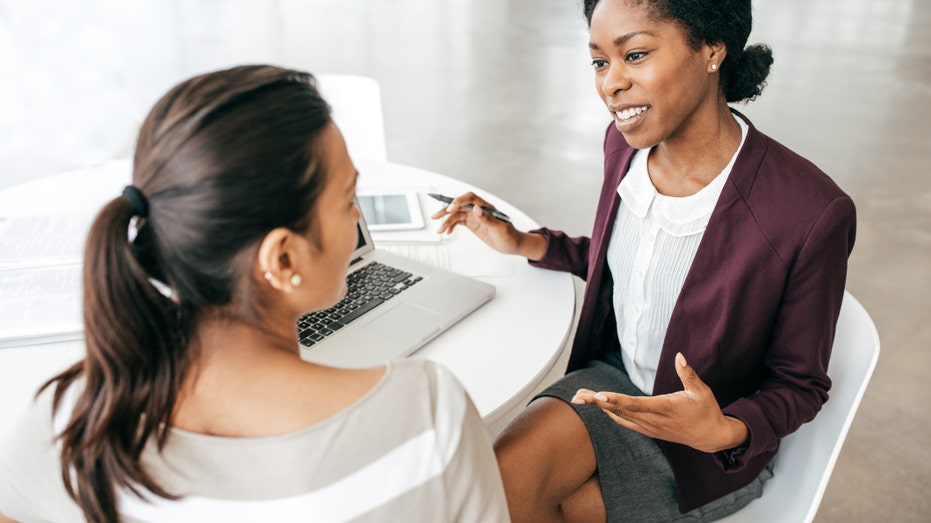 "Playing music in a small office space with few people can be beneficial," said Brandon Perton, CEO of the Old School Game Vault in the Chicago area. 
"I have headed a business for over a decade, giving me invaluable experience in motivating employees of all levels," he said. 
"We have tried and tested many motivational ideas throughout, including music." 
"Some people may be spurred into action with loud music, while others may find it distracting."
Perton said he believes that people in a small space probably can enjoy the same type of music or can agree on shared genres of music. 
CHATTY COWORKERS CAN BE BAD FOR YOUR CAREER: HERE'S HOW TO FIX THE ISSUE
"In such a case, music can increase productivity and enjoyment in the workplace," he said.
In larger, more open office spaces, however — which are currently trending — playing music for everyone can be detrimental, he said. 
"Some people may be spurred into action with loud music, while others may find it distracting," said Perton.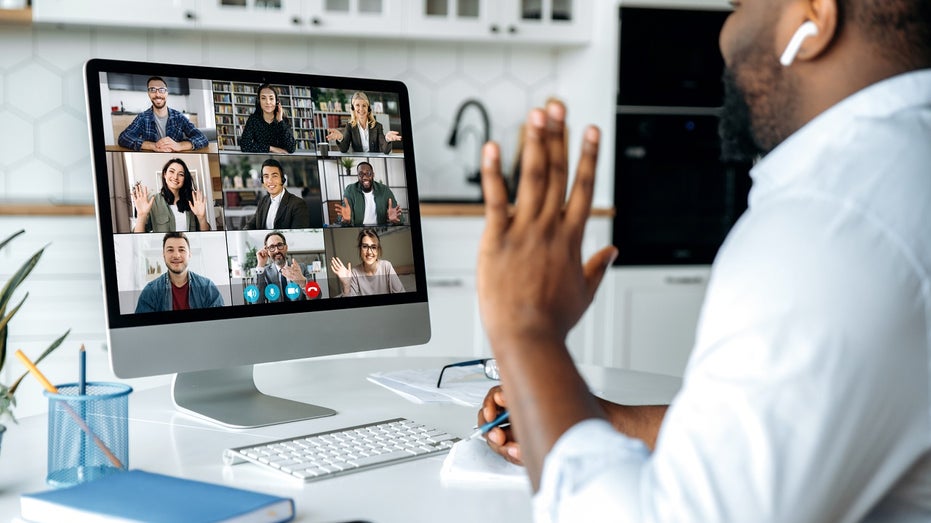 "Similarly, classical music calms some people down and helps them think clearly, while people like me feel sleepy."
What about personalized musical choices?
Available to workplaces is a TouchTunes jukebox experience from TouchTunes Unlimited, based in New York City. It's a system that scores of people are already enjoying in over 55,000 bars, restaurants and social venues.
THANK-YOU NOTES AFTER A JOB INTERVIEW: BEST WAYS TO STAND OUT FROM THE PACK
The experience is available via a subscription-based music solution for workplaces.
A subscription includes the TouchTunes jukebox (such as the one at a favorite bar), the TouchTunes app, unlimited employee-selected plays and curated background music channels. 
Employees can pick songs directly from a jukebox. 
"Unlike traditional office music, employees can choose songs directly from a jukebox or via the TouchTunes app to create their own office vibe by taking turns interacting with the jukebox and app," said Ross Honey, CEO of TouchTunes Unlimited in New York. 
Employees are happier, he said, when they hear the music they've chosen. It also helps them connect and bond as colleagues over the music. 
JOB HUNTERS, BEWARE: THESE 4 RED FLAGS ON A RESUME MAY BE HURTING YOUR SEARCH
Employees can pick songs directly from the jukebox or via the TouchTunes app available on their phone. The app serves as a tool to choose the music to play on the jukebox.
Should there be management intervention?
Clients have unlimited access to hundreds of thousands of songs licensed through the TouchTunes music catalog. 
CLICK HERE TO SIGN UP FOR OUR LIFESTYLE NEWSLETTER
"Our catalog offers enormous depth and breadth of genres and decades, which makes it easy to find virtually any song for any music taste," said Honey.
For companies that may want a tighter control of musical choices, clients can customize the music environment by filtering the music offerings available for selection in their location by genre, artist, specific songs or genres to prevent undesired music (i.e. music with explicit lyrics) from playing.
GET FOX BUSINESS ON THE GO BY CLICKING HERE
The group also offers "expertly curated background music channels."