Sports
Hibernian urges Hearts to investigate after claims Marijan Cabraja was confronted by home fans during Edinburgh derby | Football news
Hibernian has called on Hearts to investigate after claiming their player Marijan Cabraja was confronted by home supporters during Saturday's Edinburgh derby at Tynecastle.
The ten-man hosts held a 1-1 draw in a tense encounter on the final day to prevent Hibernian from overtaking them for fourth place in the Scottish Premiership.
The derby saw some explosive play, on the pitch and on the touchline, but the incident that most interested Hibs was the incident involving Cabraja, who they believe was hit by a fan as he throw-in in the second half. IN.
Hearts interim boss Steven Naismith told Sky Sports he is not interested in falling out with Hibs manager Lee Johnson at Tynecastle.

"There were a number of incidents, but certainly the most concerning concerns player safety and spectator participation," said a statement by Hibs released hours after the match.
"[Cabraja] was confronted by several supporters before he was attacked by a spectator. We have shared clear and convincing images with senior officials at Hearts and have urged the club to investigate this immediately. Serious action must be taken as player safety on the field is paramount and this incident demonstrates that more needs to be done to protect players.
Hibernian manager Lee Johnson has spoken out after he clashed with Hearts interim boss Steven Naismith following a 1-1 draw at Tynecastle.

"This kind of behavior by a fan of any club is disgusting. We are waiting for a response from Hearts on this incident, so that we can identify this individual and take action. harshest punishment for him."
Sky Sports News has contacted Police Scotland for comment.
Meanwhile, Hibernian manager Lee Johnson took aim at his Hearts counterpart Steven Naismith as his temper flared after the fiery Edinburgh derby.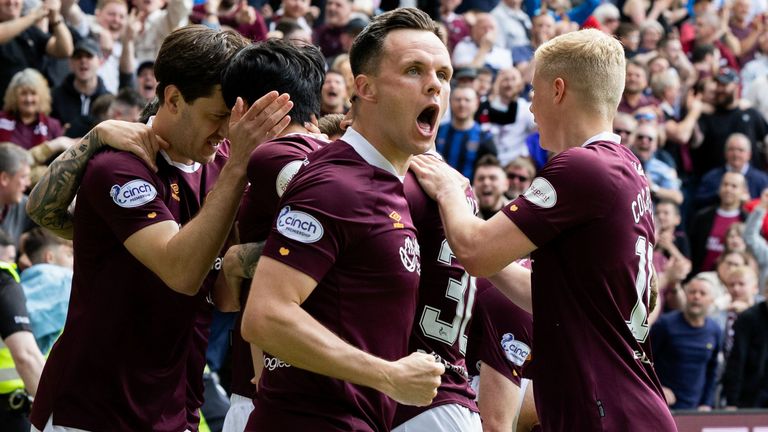 The couple was in loggerheads throughout. Johnson was even hurled a hot water bottle at him from the home team's dugout after he entered the Hearts technical area for the ball.
After the two managers shook hands coldly for the duration of the game, Johnson apparently punched Naismith in the side with his fist, before a skirmish broke out in the center circle as Hearts' sub-keeper. Ross Stewart elbowed boss Hibs as he passed him.
Johnson, Stewart, Hearts goalkeeping coach Paul Gallacher and defender Hibs Rocky Bushiri were all shown red cards afterwards.
Highlights of the Scottish Premier League match between Hearts and Hibernian.

When asked about the cause of the stress, Johnson said: "I can't even tell you. It's a classic 'my dad's bigger than your dad' type of melee.
"It's a nasty game in terms of ups and downs because there's no flow. Wasting time is pretty embarrassing sometimes.
"It was a case of two managers not liking each other very much and that's what started.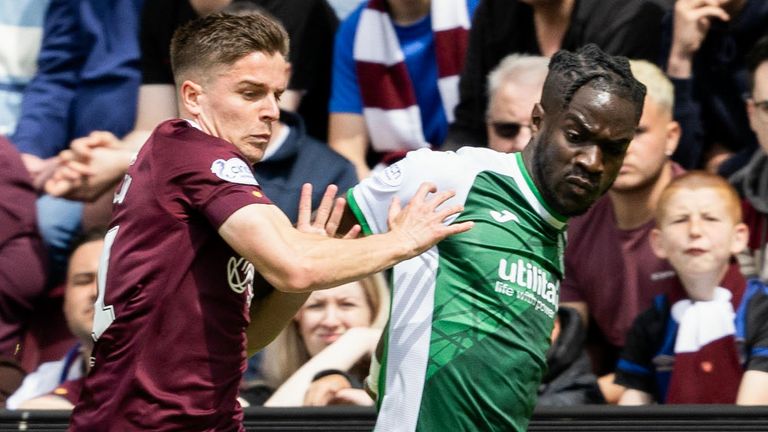 "I'll keep hot water bottles thrown at me for the winter!
"There was a bit of a needle but it happened, the technical areas are a passionate place. That's not the point, we continued.
"I've been a manager for so long, you see it all in the technical area. It doesn't make any sense."
Emphasizing why there is disagreement between him and Naismith, who has been in charge of Hearts since Johnson's former teammate, Robbie Neilson, was sacked in April, the Hibs boss said: "He is. had seven games as a manager and I just think the way he said it was disrespectful to the previous manager.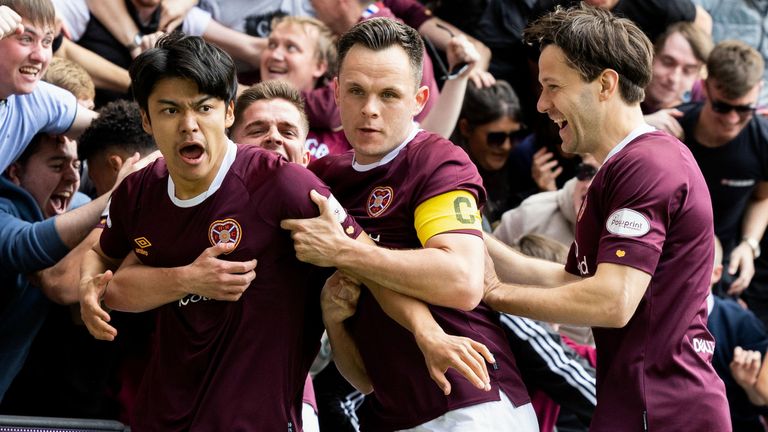 "We'll see after 250 games if he's lucky enough to lead any club and if he still has that attitude."
Naismith dismissed Johnson's claims of disrespect for Neilson.
"I think he's fishing, that's what he's doing," he said.
The 36-year-old also defended himself against Johnson's digging about having only coached for seven games.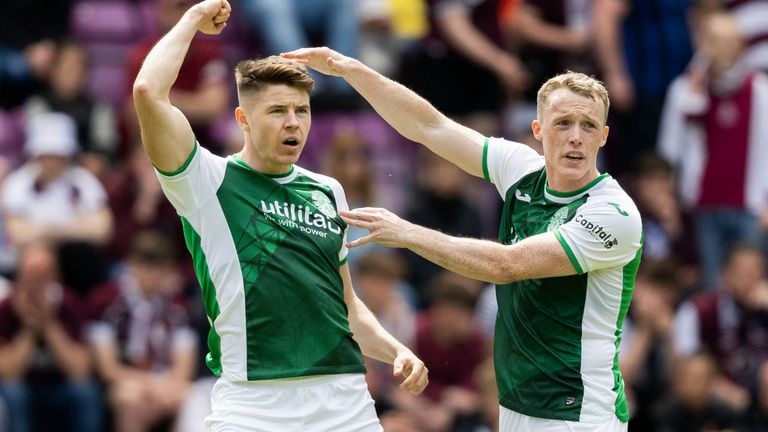 "I've had a 15-year career at the highest level," he said. "I've tried to draw things from some of the best managers around the UK.
"I've taken on this role for the past two years under arguably Scotland's best manager (Steve Clarke) for a long time.
"I'm not naive to think I know everything, but what I did was my homework. I had two solid years under good coaching."
Asked about the post-match outburst, Naismith – whose team has been guaranteed a place in next season's Europa Conference League – said: "Honestly, I'm not sure, I shook hands and left. I am not involved in anything.
"I know these situations can turn into stories, especially in a derby with a lot of emotions, but I'm just looking forward to the outcome and enjoying it with the fans."