News
Cost of living: Not right to freeze energy bills despite 'really expensive winter' to come, minister says | Politics News
Freezing energy bills will not help those most in need of assistance during the cost of living crisis, according to a government minister.
The boss of Electric Scotland on Tuesday revealed he had asked the government to back up a £100 billion loan scheme to allow energy companies to freeze bills for two years.
Keith Anderson said the plan is being reviewed by Business Minister Kwasi Kwarteng – who is rumored to become prime minister if Liz Truss wins the Tory leadership contest – and will also be presented to the country's First Minister. Scotland Nicola Sturgeon.
Political center: Truss promises financial event as Sunak warns of 'shortage'
Energy analysts have predicted that typical bills could rise to around £3,500 by October and over £4,200 in January, leading to households and businesses calling for more help from the government.
Scottish Power's proposal has won the backing of the EDF, with its chief executive telling Sky News The industry needs more support from the government.
But a government source dismissed the idea that Mr Kwarteng was seriously considering the idea, saying: "The Scottish Powers made their proposal in a meeting. It was purely for the sake of self-government. The new general decides how best to support families this winter."
When asked by Sky News Kay Burley about the plan, Armed Forces Secretary James Heappey said "attractive" money would not be the best way to weather a winter of rising prices.
"I don't think freezing everyone's energy bills really helps move taxpayer money into the bank accounts of those who need it most," he added.
Instead, he said both Ms Truss and her rival Rishi Sunak proposed a "better solution" of "more targeted support packages" for the least affluent.
"What people need to know… is that the UK government will help with the cost of living," added Mr Heappey.
"A lot has been done, but I know it will be the new prime minister's first priority to ensure that the government does more to help them get through the really expensive winter that lies ahead. before."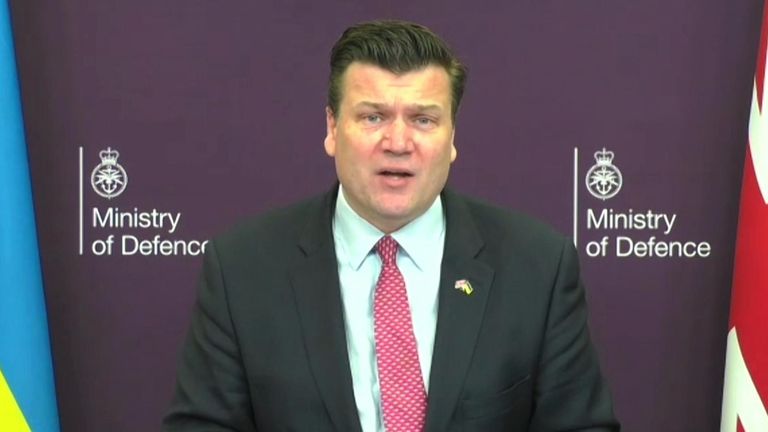 This is not the first time a price freeze has been introduced, with Labor proposing to include a price tag for six months as a key part of its cost of living plan, costing the Treasury around approx. 30 billion pounds.
Both the Liberal Democrats and the SNP are also calling for discounts and repeating calls from the party to bring Congress back early from summer break to vote on the plan.
Labour's shadow justice secretary, Steve Reed, told Kay Burley: "The price cap hike is this Friday, just two days away, so where's the government?
"We have a zombie government doing nothing because this invincible leadership contest is ongoing."
Both Ms Truss and Mr Sunak have ruled out a freeze and details of any targeted assistance they will provide the prime minister with the mandate have yet to be released.