Sports
Angels blow late lead before beating Tigers in 10th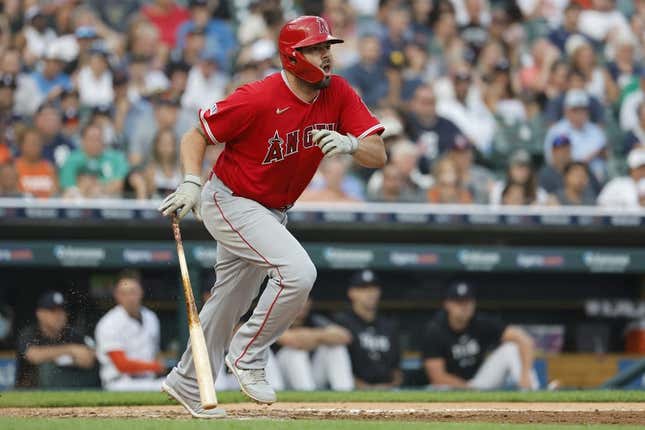 Mickey Moniak had a run-scoring double in the top of the 10th and the Los Angeles Angels, who blew a four-run lead in the ninth, edged the host Detroit Tigers 7-6 on Tuesday
Saudis willing to pay $1 billion for Kylian Mbappe?
Mike Moustakas and Taylor Ward drove in two runs apiece for the Angels. Luis Rengifo had two hits, scored two runs and drove in another, while Shohei Ohtani walked twice and scored two runs
Starting pitcher Griffin Canning struck out eight in five innings. Carlos Estevez (4-1) gave up four unearned runs in the ninth but got the victory for the Angels, who have won six of their last seven games
Moniak doubled to right off Alex Lange (5-3) with one out in the 10th to drive in automatic runner Moustakas. Aaron Loup then picked up two strikeouts in the bottom of the 10th for his first save.
Spencer Torkelson had a game-tying two-run double for the Tigers, while Jake Rogers drove in two runs, including a solo homer. Detroit starter Eduardo Rodriguez gave up four runs and seven hits in 4 2/3 innings
The Angels jumped to a 2-0 lead in the first. Rengifo reached on an infield single and Ohtani walked. One out later, Moustakas ripped a double to right to knock in both runners
Detroit got on the board in the fourth on Javier Baez's RBI single.
Rodriguez departed the next inning after the Angels pushed across two more runs. Ward had a sacrifice fly and Eduardo Escobar supplied a run-scoring single
Detroit scored in the bottom of the inning on Rogers' 12th homer, which cleared the left field wall.
The Angels added to their lead against Chasen Shreve in the ninth. Andrew Velazquez led off with a single and scored on Rengifo's triple. Ward made it 6-2 with an RBI single
Baez reached on an error to kick off Detroit's big ninth. Nick Maton had a one-out single before Rogers drove in a run with a single. With two outs, Riley Greene doubled to make it 6-4. Torkelson then hit a long fly ball that center fielder Moniak misjudged. It bounced over the fence for a ground-rule double, tying the contest.
Both teams finished the game with 12 hits.
–Field Level Media