Lifestyle
A Beginner's Guide to Scandinavian Interior Design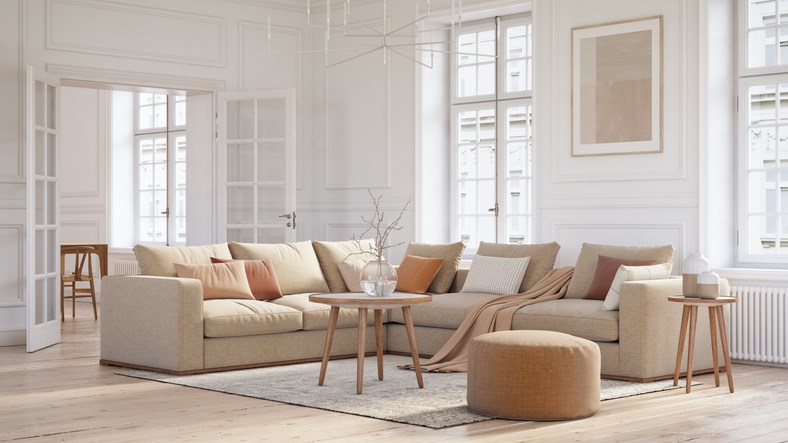 When it comes to the balance between style and comfort, Scandinavian interior design prevails. Scandinavia is known for its long, dark winters, so mastering the art of building a cozy, comfortable home is essential.
Scandinavian interior design emphasizes simplicity, functionality and minimalism and is popularly used in Nordic countries such as Denmark, Iceland, Norway, Sweden and Finland.
Simple, purposeful and peaceful, Scandinavian design focuses on soft, soothing and neutral colors, open spaces, natural materials and cozy textures to evoke a space of peace and calm. quiet.
The foundation of Scandinavian design
Scandinavian interior focuses on a less is more mentality. It combines with minimally designed furniture, a neutral and uncluttered color palette. Despite the minimalist nature of Scandinavian design, warmth and coziness are key.
Scandinavian house interior has two main characteristics: 'hygge' and 'lagom'.
Hygge
Hygge (pronounced 'hoo-gah') is a Danish term that roughly translates to 'comfort' and 'coziness'.
Lagom
Lagom is a Swedish word meaning 'just right'. Scandinavian design is all about balance and moderation.
The main elements of Scandinavian interior
Scandinavian design philosophy is more relevant today – less is more. In our hyper-consumer world, quality furniture built to last is a must.
If you are fascinated by light, clean and minimalist furniture and home decor, Scandinavian design might be for you. By incorporating soft, neutral colors, natural materials and textures, and open spaces, Scandinavian-designed homes emphasize bright colors and natural light, which can be sparse. in the Nordic countries.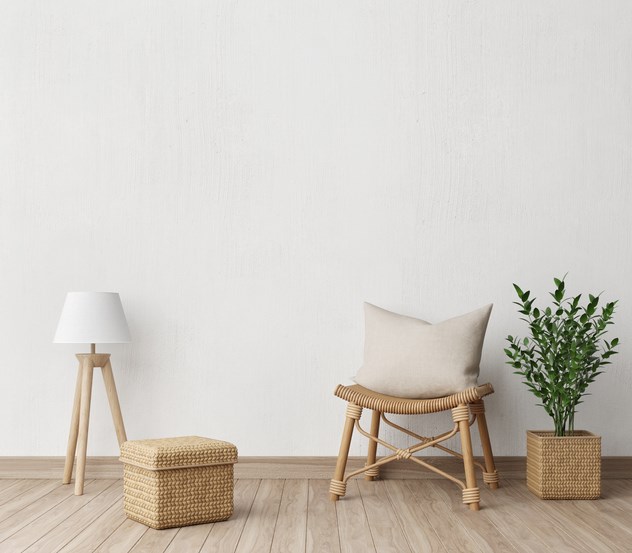 Quality over quantity
Quality and craftsmanship are essential to Scandinavian interior design. Look for high-quality, durable and versatile products. Practical furniture doesn't mean it's not stylish – pieces of wood are naturally beautiful and last a long time.
Cozy textiles
Despite the minimalist design of Scandinavian interiors, cozy textures are essential. Add warmth to your home with linens, cottons and wools, faux furs, and textured materials like jute rugs. Keep it neutral or add a bit of color.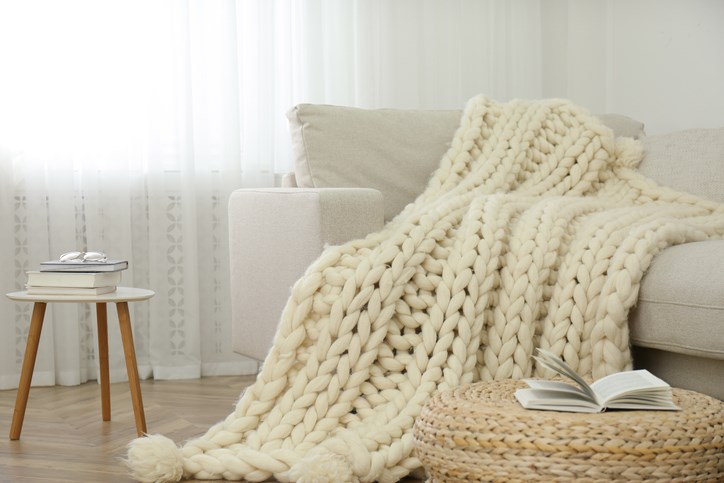 The combination of modern and classic furniture
The key to Scandinavian design is durable and sturdy furniture built to last. Avoid bulky furniture and choose practical important items, especially those with extra storage space.
Scandinavian furniture is often handmade from natural materials like wood and comes in light colors. Usually, Scandinavian style furniture is made of ash, oak or pine with subtle grains and very little dark patches. Light woods or furniture painted in pale, white or pastel colors are good choices. For pops of color, choose gingham or pastel colored sofas or armchairs.
For an extra vintage touch, look for mid-century modern designs that are popular and fairly easy to find. Mid-century modern furniture tends to feature clean, simple lines, made with natural materials – they match the simple, practical nature of Scandinavian design. From leather accent chairs to simple wall cabinets, mid-century modern furniture is often well designed and built to last.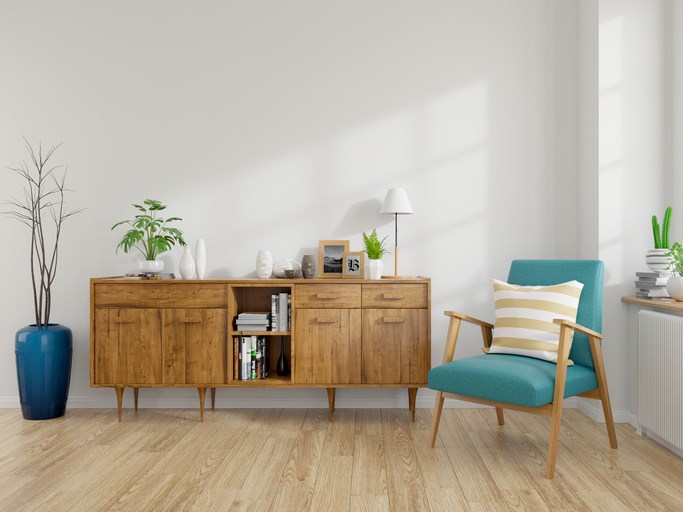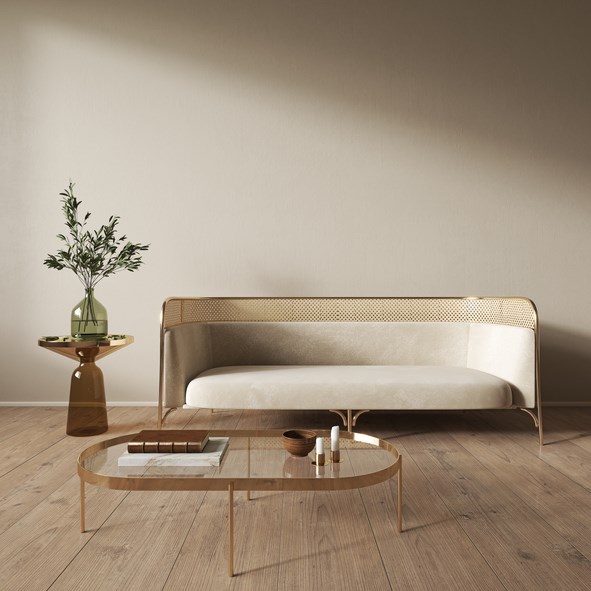 Light wooden floor
Carpets are rarely used in traditional Scandinavian home design. Go for light wooden floors to create a feeling of light, airy and spacious. Add warmth to your space with a jute or wool rug.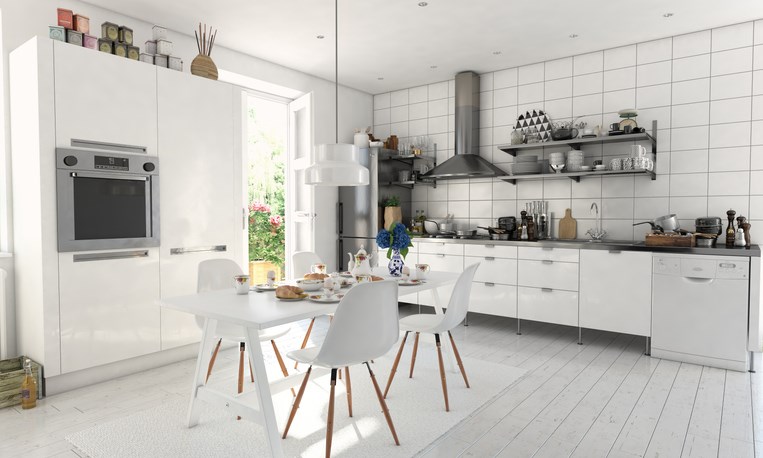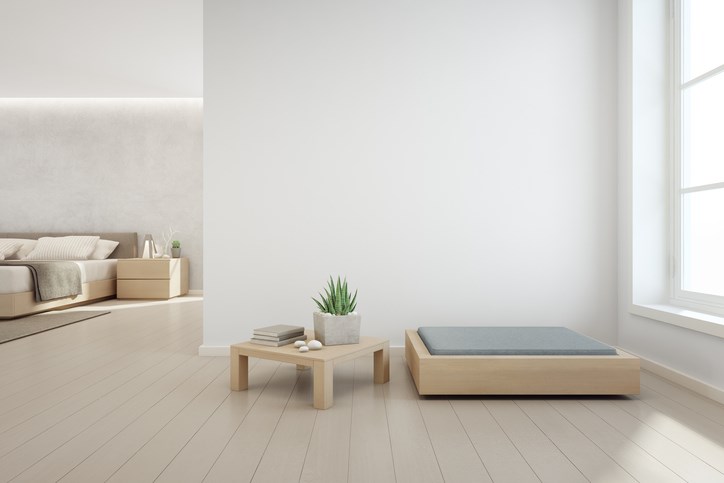 Natural ingredients
Scandinavian designs favor natural elements, like light wood, houseplants, and natural textiles like wool, sheepskin, jute and linen. Not only is Scandinavian design furniture often made from wood, ash and pine, but Scandinavian style furniture is also often handcrafted using natural materials. Woven baskets, wooden wall hooks and shelves, wooden frames, brightly colored ceramic vases, and linen cushions are all great options.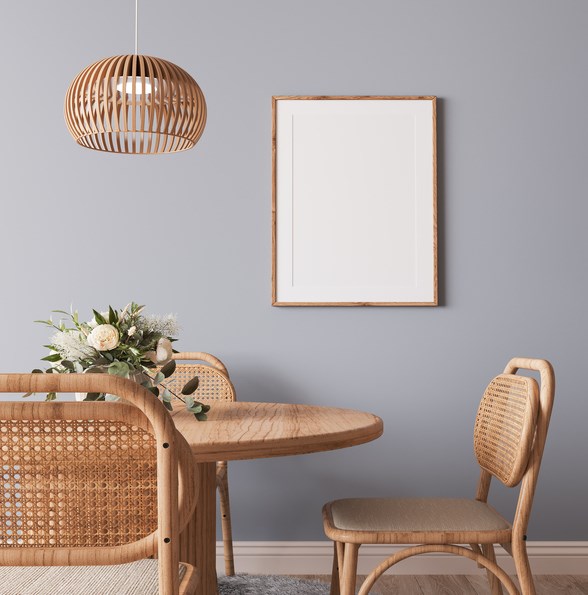 Contrast
Contrast applies not only to color but also to shape, size, texture, and even mood. Most interior styles rely on contrast. In the case of Scandinavian design, contrast old and new furniture and fixtures, straight and curved lines, bright and neutral colors and light and dark neutrals. You can use walls, floors, furniture, lights and artwork to find the perfect balance.
No mess
Simplicity is key when it comes to Scandinavian interior design. There are many benefits to keeping your home clutter-free. As it has been said, 'a messy room is a cluttered mind'. Light and open space evoke a feeling of peace and tranquility.
Like lagom Suggestions, Scandinavian interiors emphasize balance – not too much, not too little. Scandinavian interior design focuses on practicality and comfort, with minimal clutter to allow plenty of space to breathe and move. Avoid unnecessary decorations and accessories and emphasize open spaces for a true Scandinavian home design.
Because Scandinavian design focuses on function, choose decorative items that double as storage space, whether it's a beautifully handcrafted shelf or a rack.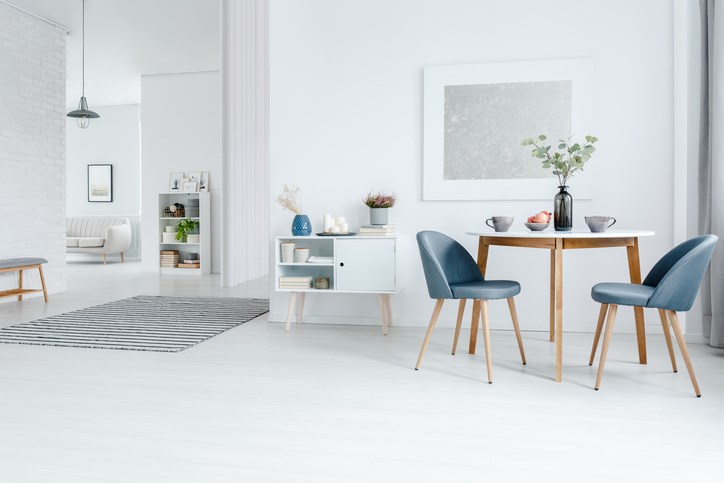 Gentle, earthy neutral palette
When designing Scandinavian interiors for your home, think earth tones of nature. Inspired by outdoor spaces – wood, rocks, sand, dirt, blue sky and green grass. Jute rugs, wicker baskets, light wood floors and handcrafted furniture from light wood can help you create an airy, nature-inspired home.

Green trees
Scandinavian home design leans more towards neutral color palettes. Don't overlook houseplants and fresh flowers to add some color and a natural, earthy element to your home. Choose unstructured flower arrangements and a focal plant such as snake plant, sycamore, fig or gorse.

Scandinavian design summarized
Like most interior design, Scandinavian design is always evolving. Newer trends can easily match key elements of Scandinavian design to create unique combinations such as bohemian or mid-century modern interior styles. Despite the ever-changing nature of Scandinavian interiors, the core philosophy of hygge and lagom standing true – balanced, moderation and coziness.